In the mood for a spooky tale, anyone?
Ready to creep into the shadows? Yeah??? Then let's go…
We're about to explore a mansion. Not the swanky, Hollywood kind.
No, it's the Winchester House –  one of THE most haunted houses in the USA.
Intrigued? Stay with me!
Mrs. Winchester. Ever heard of her? Widow of the firearm kingpin.
One day, she starts building a mansion and NEVER stops.
The fascinating fact is that she didn't build it for luxury, but rather out of fear.
Fear of spirits. Spirits she thought were of those felled by Winchester rifles. Gives you chills, doesn't it?
She builds a labyrinth of unlivable rooms, hallways leading nowhere, and stairs that led straight into ceilings.
All to confuse the restless spirits. A guilt-ridden, fright-filled, apology to the beyond.
Can you imagine living in such terror?
Here's the catch, folks. This eerie tale isn't just about a haunted mansion. It's packed with a potent marketing lesson. Emotions. That's right, feelings are the secret sauce!
It was fear that set Mrs. Winchester on her peculiar architectural quest. Similarly, emotions are the driving force for your audience. They are the key to their actions.
So, how can we use this in our copywriting? Simple!
Write to evoke emotion. Curiosity. Urgency. Fear. Excitement.
Your copy should be teeming with emotion.
It should scream relatability.
It should be human.
And more importantly, it should be impactful.
Take a moment to think about a sales page, TV ad, or email that for some reason REALLY hit home with you and made you TAKE ACTION.
What made it memorable? What compelled you to click or read on? That, my friend, is the power of emotions.
To tap into this power, you need to understand your audience. Their fears, hopes, and desires.
What are their concerns? What are they passionate about?
Armed with this knowledge, you can craft copy that resonates. Copy that motivates them to act.
Remember, you're not aiming to haunt your audience like Mrs. Winchester's spirits.
No siree! You want to connect with them. Understand them. Engage with them on an emotional level.
Now, I can almost hear you thinking, "This sounds awesome, but how can I apply this to my copywriting?"
Well, my friend, I've got just the thing for you!
Join my VIP Email List. You'll get tips, tricks, and insights that'll blow your mind. Oh, and you'll get to hear some of the most amusing stories from my wildly unusual life.
But that's not all. You'll also receive my Ebook – Seven Figure Headline Writing Secrets Revealed. It's your step-by-step guide to writing headlines that make your audience stop in their tracks.
In it, I spill all the beans on how to use emotions to your advantage. How to pen headlines that strike a chord. That hit the sweet spot. That makes your audience pause and devour your message.
So, what are you waiting for? Sign up and discover the power of emotional copywriting today!  This might be your chance to write copy that's as unforgettable as the Winchester House. Are you ready to take the plunge?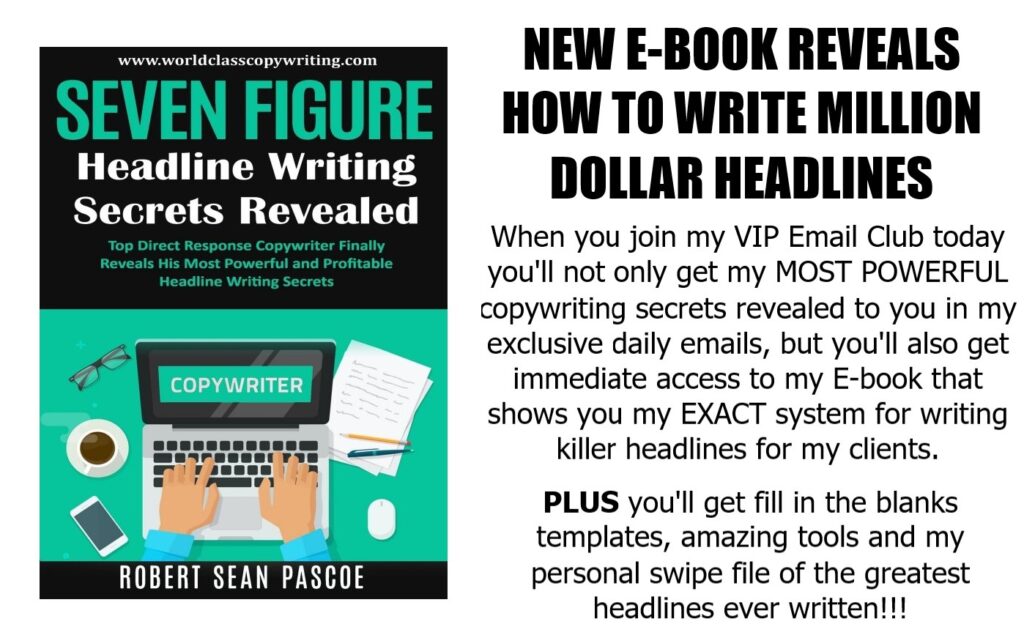 About Robert Sean Pascoe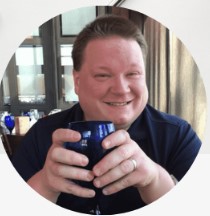 Robert has been a freelance copywriter for over seven years. Now, also as a Copywriting Coach and Strategist, he helps small business owners, aspiring freelance copywriters, and entrepreneurs craft compelling sales messages to build their businesses and increase sales.
When not decoding the world of words, Robert is delving into AI for copywriting and marketing. He also indulges his passion for professional wrestling, writing, and producing a weekly program on YouTube with over 40,000 subscribers. This side gig is a natural extension of his 25 years in the professional wrestling industry as a wrestler, manager, coach, producer, and play-by-play announcer.
Whether you're wrestling with the nuances of writing persuasive emails or creating a buzz for your business, Robert is the coach and strategist you need in your corner.
Sign up for the VIP Email List to embark on a unique journey through the world of copywriting with Robert. Plus, get your free copy of the eBook, "Seven Figure Headline Writing Secrets Revealed", and learn how to craft irresistible headlines that demand attention.