Robert Sean Pascoe is more than just a freelance copywriter; he's a marketing magician who collaborates with entrepreneurs and small businesses around the globe.
His mission is to create advertising and marketing campaigns that don't just speak but sing, turning leads into profits and dreams into realities.
With a lifetime immersed in sales and an impressive seven-year journey as a freelance copywriter, Robert's mastery of words goes beyond mere writing. He understands the psychology of sales and how to connect with an audience.
He doesn't just write; he crafts strategic and compelling messages that can sell virtually anything to anyone, provided the market has been appropriately defined.
Robert's expertise shines most when working with small business owners. He helps them sell more of their products and services through the compelling power of direct response advertising and marketing.
His portfolio spans various industries including Weight Loss Supplements, Skin Care, Male Enhancement, Software Developers, Real Estate, Insurance, Live Event Seminars, and so much more. His adaptability and understanding of diverse niches set him apart in the competitive world of copywriting.
On the personal side, Robert is a man of passions. Living in Tampa, Florida with his beautiful wife Jessica and their two adored kitty cats, Hitch and Ace, Robert's life is a blend of love, creativity, and adventure.
Hitch and Ace Kitty
Together, Robert and Jessica explore the world, indulge in gastronomic delights, love going on crazy adventures like Ghost Hunting, searching for Bigfoot, exploring anything WIERD and WILD as well as immersing themselves in history.
Jessica and Sean at the Circus
Whether attending live concerts or playing instruments, their shared love for music resonates in everything they do. And don't get him started on his KISS collection – Robert is a superfan!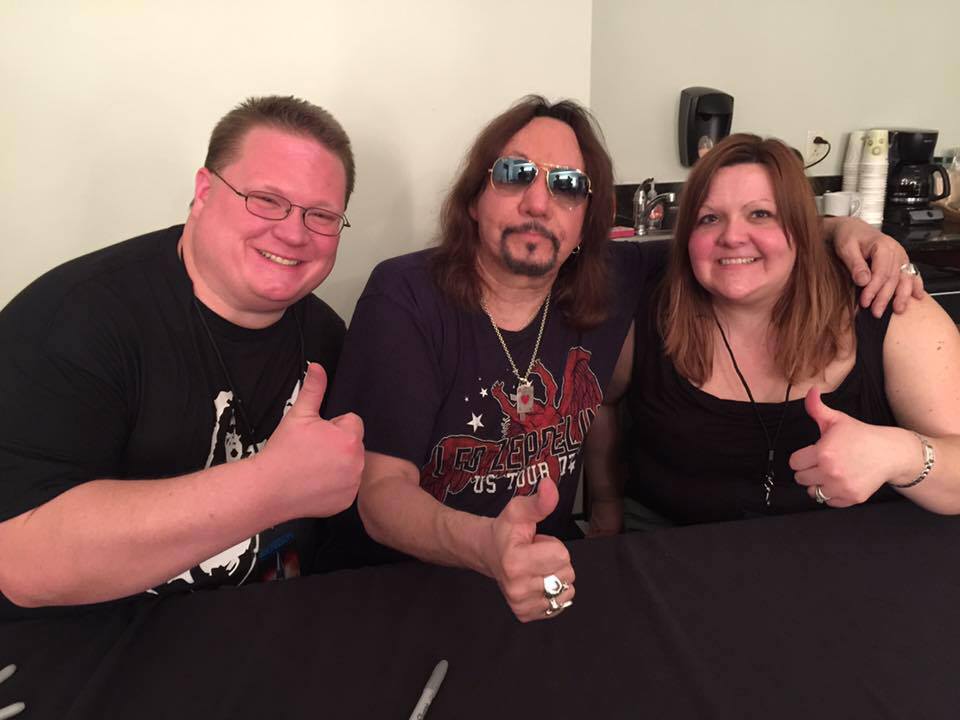 Robert and Jessica with original KISS Lead Guitarist Ace Frehley
So how can Robert help you today? Whether you need to revamp your marketing strategy, create eye-catching ad copy, or find the unique voice that sets your brand apart, Robert is the person for the job.
Reach out to him at rsp@worldclasscopywriting.com today and take the first step towards achieving the success and freedom you deserve. With Robert, you don't just get a copywriter; you gain a strategic partner dedicated to making your business soar.