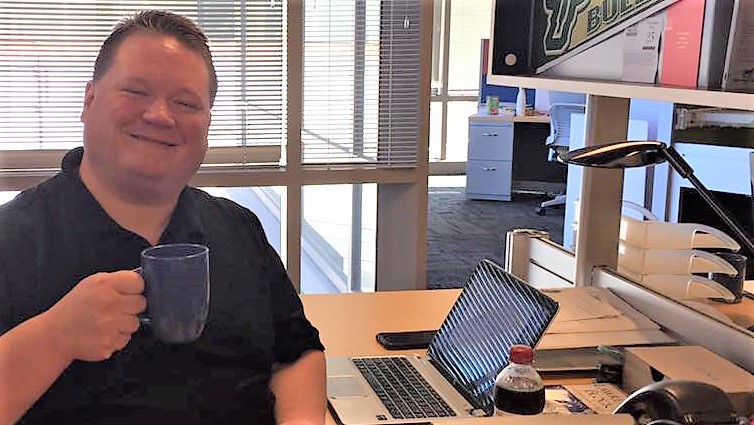 Why Hire Me As Your Freelance Copywriter? Here's Why...

Dear Future Success Partner,
If you're ready to enjoy MORE sales and BIGGER profits while building a loyal customer base…
Then this may be the MOST EXCITING and PROFITABLE message you have ever read!!!
My name is Robert and I'm a Freelance Direct Response Copywriter who specializes in working with entrepreneurs and business owners JUST LIKE YOU who need to increase their sales and profits… 
—- > WITHOUT taking unnecessary risks
—- > WITHOUT added stress
—- > WITHOUT an increased workload
I accomplish this by learning everything possible about WHAT you are selling and WHO you are selling to.
Then I apply the time-tested and proven techniques of master salesmanship to write copy that your prospect will find impossible to resist. You see…
A Great Direct Response Copywriter Is Always A MASTER Sales Person
That's what my number one skill in life is – being able to SELL.
To use proven sales psychology to INFLUENCE and PERSUADE others.
You see, like many top copywriters I spent several years on the front lines of the business wars.
I learned how to sell "in the trenches" with face to face sales, then over the phone and eventually online.
Through much trial and error I learned what works and what doesn't when it comes to sales.
Now, as a top freelance copywriter I have written sales copy that has literally made FORTUNES for my clients.
This is why with my years of experience and the RESULTS I've achieved, I can say with confidence that…
I Can Sell ANYTHING Using The Power Of Words…
Which is why I'm ready to get to work in writing high-impact sales copy for you that will…
Maximize Every Dollar You Spend On Marketing and Advertising…

Persuade Existing Customers To Spend MORE Money…

Revitalize "Dead Leads" Into RED-HOT Prospects…

Convert "Lookers" and "Procrastinators" Into IMMEDIATE Buyers…

Grow Your Business FASTER Than You Ever Dreamed Possible!!!
It's all possible with the unbeatable force that is master salesmanship multiplied through advertising.
And that's what direct response copywriting is ALL about, so…
Get Ready To Enjoy A BIG BOOST To Your Bottom Line!!!
Sound good? Then don't wait even another moment to contact me about your copywriting needs.
With the RIGHT MESSAGE paired with the RIGHT OFFER, your success is almost guaranteed.
Just click the "Get Started Now" button below to contact me now…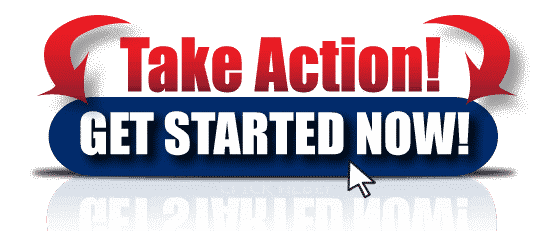 Wait… You're still reading?
Well, maybe you need just a bit more convincing.
If so…
Here's What Some Of My Clients Have Said About My Copywriting Services:
"Wow, what a GREAT experience! 
Robert was responsive, in-tune with our needs, on-time, and on-target.
On top of it, his copywriting was FANTASTIC!
This is the second time we've hired him and his copy is always extremely well done.
Honestly I'm blown away!!!"
Katherine Langston, Lutherine Seminary
---
"Robert was a gem we found from among the plethora of direct response copywriters out there.
He was fast, reliable, affordable and most importantly…
… he asked great questions which helped us focus our copy on the right target."
Ninad Sharma, Author and Founder of IDEX 
---
"Robert is fantastic!
He asked questions to ensure we were on the same page…
… amazing writing, amazing communication.
Robert is a master of his craft.
I will DEFINITELY hire him again in the future."
Steve Kaplan, Marketing Professional
---
"Exactly what we were looking to accomplish.
ROBERT KNOCKED IT OUT OF THE PARK!
We're very pleased with his sales copy.
Without a doubt, we will be using Robert again!"
Sarah Dosenburg, Pella Windows and Doors 
---
"Robert's sales copy is exactly what I was looking for.
I needed copywriting for my homepage/landing page that was attention-getting…
… and kept visitors reading and taking action. He delivered exactly what I wanted!
Awesome work!
Will definitely work with Robert in the future. Thanks again!"
Jerico Ipapo, Dynamic Mobile Marketing 
---
"Robert did an excellent job writing our long form sales letter.
We look forward to working with Robert on many more projects."
Kevin Nye, KR& S, Inc. 
---
"I got 10 times more work than what I paid for!
Robert is very dedicated and delivered outstanding work.
I'm extremely pleased and I'm 100% sure that I will do business with him again."
Oscar Armendariz, Obedient Technology 
---
"Excellent sales copy that captured my key points and target market.
Can't wait to test it out on my online sales funnel. Thank you."
Carl Sudholz, AG-Context 
---
"We faced the challenge of creating a new PPC landing page…
Robert created multiple content options with language focused upon our customer's needs.
Robert KNOWS HOW TO SELL and did a great job!!!
Rayvon Reynolds, The Morganstern Clinic in Atlanta, Georgia
---
Robert was extremely timely… asks the right questions and presented great sales letters.
I will absolutely recommend Robert as a top direct response copywriter and will be working with him again soon!
Thank you!"
Ashton Hayes, The Scheduling Institute 
---
So, after reading what I'm already doing for my other clients, the BIG questions is…
Are You Ready To Be My NEXT Success Story?
I hope the answer is "YES".
If so, then go ahead and click the button below, NOW…
And take the first BIG step to kicking your sales into HIGH GEAR!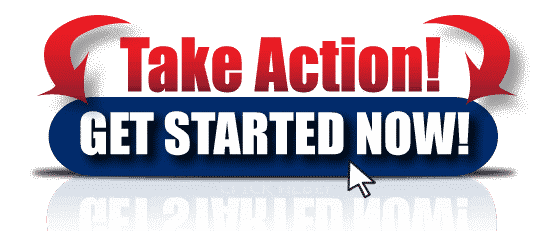 P.S. When you are seeking a direct response copywriter to hire,  you must decide what's most important:
… COST or VALUE.
Now, what is the difference?
Well, a COST focused business owner only thinks about the immediate expense.
On the other hand, a VALUE focused business owner knows the only thing that really matters is…
… RESULTS.
Having a top direct response copywriter available to craft a powerful sales copy…
… is one of the most important INVESTMENTS you can ever make in the success of your business.
It might seem like a cliché, but when it comes to my clients…
I'm not happy unless you are absolutely…
—- > Thrilled with the RESULTS you get from the sales copy…
—- > Thrilled with the SUPERIOR SERVICE you have received…
—- > Thrilled with the EASE OF MIND that comes from my guarantee of satisfaction.
Look, this goes way beyond good feelings.
It's really all about good business.
The bottom line is people talk.
And a bad reputation spreads like a wildfire. 
That's just a fact of life.
Negativity tends to get more "Word of Mouth" traction than anything positive. 
Your Success Is What Drives Me To Be A Top Direct Response Copywriter!!!
So, go ahead and contact me now to schedule a 100% Free Copywriting and Marketing Consultation.
It'll take just 20 minutes over the phone or video chat.
And will be full of advice for your business whether you choose to hire me or not.
Again, there's absolutely NOTHING to lose.
So, the big question is…  
Are You Ready To Make A Smart Investment In Your Business With My Direct Response Copywriting Services?
I sincerely hope the answer is an emphatic "YES", as I know the amazing things we can accomplish TOGETHER!
PPS: Now, it's PERFECTLY normal if you still might have some questions about EXACTLY what to expect.
So, here's some answers:
What Are The Direct Response Copywriting Services You Offer?
The main copywriting services I offer are :
Sales Letter/Sales Page Copywriting 
Now, I know things like social media and complicated sales funnels are the in thing these days…
… but there is nothing more persuasive than a well-written sales letter.
The POWER behind a sales letter is in the psychology which leads someone to buy.
This is done with a VERY specific framework which…
—- > Gets the attention of your target market…
—- > Builds up interest…
—- > Stokes desire…
—- > And ultimately leads to a definite action to take place!
This is where the rubber meets the road in your marketing.
The Sales Letter's Job Is To Tell The Full Story of What You Are Selling 
In a sales letter, you can overcome every single objection they might have pop in their head…
… and can hammer home ALL of the emotional benefits they'll enjoy from buying from you…
… PLUS the "logical" reasons they can use to justify to others why it such a "smart move" to make the purchase.
The RIGHT sales letter, being read by the RIGHT prospect, can be worth MILLIONS to your business.
That's how important it is for you to hire a sales letter copywriting specialist like myself.
Don't risk going with a "bargain basement" alternative. 
A truly GREAT sales page is THE best investment you can make in the success of your business!
Lead Generation Copywriting
A constant flow of new customers is the lifeblood of your business. 
Many entrepreneurs make a HUGE mistake in not concentrating enough on lead generation. 
This is one of my most popular services.
I can write POWERFUL lead generation copy that will drive a FLOOD of new leads into your business.
Done right, good lead generation copy doesn't COST you anything, as it makes you money.
And that's what my copywriting will so for YOU!
Advertorial Copywriting
An advertorial is a cleverly disguised sales message that LOOKS like an article.
They can be VERY effective at selling someone on buying your produce or service.
Why? Because they don't seem like an advertisement.
Writing advertorials has become one of my most requested specialties as a direct response copywriter.
I also know it's where I have delivered some of the biggest profits for my clients.
So, don't wait any longer.
Contact me NOW to discover how an advertorial can be the "Secret Weapon" you've been looking for!!!
Email me at rsp@worldclasscopywriting.com today!
Email Copywriting
Email may be THE most important weapon you can wield in ALL of your marketing efforts.  
Why is email marketing so powerful? It's because email is something you completely control.
With other types of advertising have to compete with hundreds (if not thousands) of competing distractions.
But when you send someone an email, you have the opportunity to mimic a truly one-on-one conversation. 
A conversation you are in complete control of. 
And as long as you don't lose your reader's attention …
… you can sell them over and over on the benefits you are offering them.
But it takes time to learn how to write really persuasive emails. 
If you make mistakes in how you write them your prospects will opt-out from your email list.
So, don't risk losing sales due to poorly written emails.
Hire a top direct response copywriter who can get the job done right for you!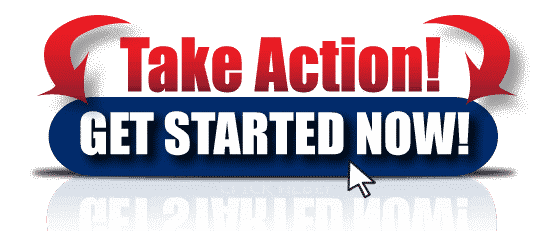 How Much Do You Charge for Your Direct Response Copywriting Services?
Pricing is often the "Elephant in the Room" when anyone inquires about hiring a top Direct Response Copywriter.
So I want to be completely upfront with you about it.
Firstly, it's very important for you to know that I AM NOT cheap!
I'm also FAR from the most expensive direct response copywriter you can hire.
In fact, there are some direct response copywriters who charge thousands of dollars UP FRONT as a consulting fee!
I don't work like that.
I'm an entrepreneur first just like you and understand the expense that goes into running a business.
Also, at the same time, to be successful you have to invest intelligently. 
Therefore, I honestly feel that…
There Is Nothing More Important Than Maximizing Your Sales and Profits 
That's where I come in. 
Now, I don't want to spend this time talking about me, as what's important is what I can do for YOU. 
When you hire me, you get over 16 years of real world experience which have led me to becoming one of the top direct response copywriters in the world.
In other words, you could go with the CHEAPEST or you can INVEST in hiring a proven professional.
Someone who will not just be an "order taker".
But rather a strategic adviser, who will help you make the right decisions with your marketing plan.  
Ultimately, The Price You Pay For Any Freelancer Should Always Be About…
  The VALUE You Receive From Their Services
But again, there are always going to be multiple factors involved when I quoting an EXACT price.
As a result, our initial consultation is CRITICAL to being able to give you an accurate quote.
One which will get our business relationship off on the right foot.
I am VERY confident that after we speak about your unique needs, that I can propose terms to you which are:
—- > More than fair for BOTH of us
—- > BETTER than competitively priced
—- > Backed by a GUARANTEE of satisfaction which will give you complete peace of mind!
Why Should I Be Your Choice For A Freelance Direct Response Copywriter?
I've written sales copy that has made MILLIONS upon MILLIONS of dollars for clients in markets as diverse as: 
—- > Weight Loss
—- > Skin Care
—- > Male Enhancement
—- > Local Marketing Agencies
—- > Professional Speakers
—- > Live Seminar Promoters
—- > Software Developers
—- > Insurance Agencies
—-> Christian Education
—- > Real Estate Brokerages and many, many more. 
I have "earned my stripes" in the trenches and on the front line of the business wars.
And this makes me someone you can truly count on with YOUR BUSINESS.
So, don't trust the health of your financial future to anyone who doesn't have the…
—- > KNOWLEDGE
—- > SKILLS
—- > and SELF-CONFIDENCE
… to take on any challenge you throw at them and do whatever it takes to get you the results you need!
Okay, now full disclosure.
NO ONE can promise "exact" results.
There are just too many factors which go into the success of any sales message.
But what I will guarantee is that if hire me as your direct response copywriter, it is never a "one and done" situation.
I will ALWAYS back up my work in order for you to get the sales and increased profits you need.
All you have to do is run the copy I write for you and if after proper testing…
… there isn't a significant increase in conversions, then I'll keep tweaking things until there are.
Why would I do that?
Because I want to be your "Go To" direct response copywriter for life!
If my copy performs for you then you'll never have to find someone else.
Plus, you'll be my best source of new customers as you'll be quick to spread the word.
Who Is Your Ideal Copywriting Client?
I'm willing to work with anyone who is in need of my services as a freelance direct response copywriter.
But I do prefer to work with independent entrepreneurs and small business owners rather than big corporations.
I also have the following five characteristics of my perfect client.
Now, these aren't hard rules but rather a "wish list" that can be a work in progress.
Here they are:
1. An Understanding Of Direct Response Copywriting: 
To start with, a basic knowledge of direct response copywriting is VITAL to us working together.
Things like knowing that long copy is a key to selling. 
Understanding that WORDS are far more important than DESIGN. 
And knowing the power of having a BOLD offer and STRONG guarantee.
Therefore, being on the same page with the fundamentals of Direct Response Copywriting is essential.
2. Ethics and Honesty:
Above all, it's really important for me to work with clients who keep their word with their customers.
Look, I want all of my clients to be as successful as possible.
And it's in your best interest to always sell an ethical product and to be 100% honest with your customers.
Most importantly, what's the biggest benefit to you?
And the end result, you'll have customers for LIFE and we'll enjoy long-term success together.
3. Patience: 
Certainly, a masterpiece doesn't happen overnight. 
Now, that's not saying I'm comparing myself to Shakespeare…
BUT to create truly POWERFUL and EFFECTIVE sales copy, it does take some time.
It's important for me to get to know the product I am writing about. 
Even more important is for me to have time to get "into the head" of your prospect who I am writing to. 
Trust me, the extra time I take on the front end, getting EVERYTHING right…
… will lead to a  flood of cash flowing FAST into your bank account.
Ultimately, you'll be VERY happy I took the time to write the very best sales copy I could for you. 
As you'll see very tangible effects in MORE sales and BIGGER profits.
4. A Willingness to TEST, TEST, TEST
In my opinion, there is nothing more crucial to your success than testing.
This includes testing different ads against each other.
Testing different offers. guarantees, headlines, openers,  closes, etc.
Above all, the more you dedicate yourself to testing, the more revenue you will enjoy.
One of the secrets to my success as a top direct response copywriter is to ALWAYS over-deliver. 
How? I make sure there are always multiple versions of ALL of the key copy elements for my clients to test.
This gives my clients the BEST possible chance of maximizing the results they get from my copywriting.
5. An Openness To Building A Long-Term Working Relationship
Ultimately, I would love to create as many profitable, long-term business relationships as possible.
There are many benefits to looking at me as more than just a copywriting hired gun, but rather a partner. 
This includes my developing a deep familiarity with your business and especially your target market.
Above all, the better I get to know you and your market, the better the copy I write.  
As a result, you'll have an almost unfair advantage over your toughest competitors. 
Click The Take Action Button Below Now…
To Schedule A Time To Discuss How To Increase Your Sales & Profits…  
With The Power Of Direct Response Copywriting!!!
Looking for more information on hiring Direct Response Copywriter Robert Sean Pascoe?
Here's some important pages here at WorldClassCopywriting.com
Robert's Official Blog
Interesting Articles To Check Out