ATTENTION Small Business Owners: Get Ready As This Top Direct Response Copywriter Reveals…
"How To Supercharge Your Sales, Skyrocket Your Profits and Flood Your Business With High Quality Leads Who Quickly Convert Into Paying Customers"
If You're Ready To Kick Your Sales and Profits Into High Gear Then Keep Reading To Discover One Of The Keys To Enjoying New Levels Of Business Success!!!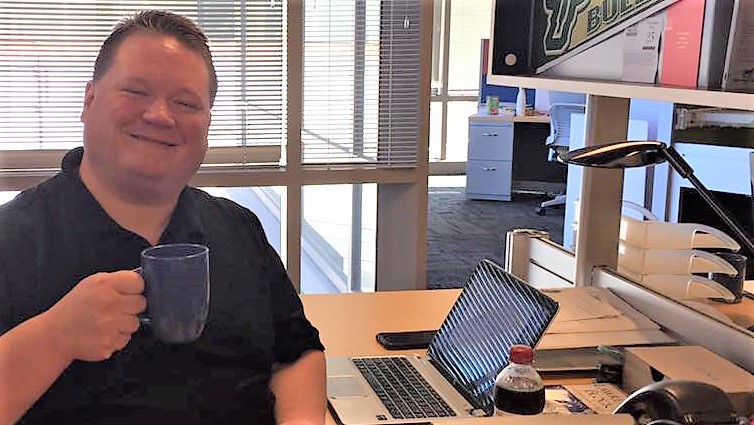 Direct Response Copywriter and Marketing Coach Robert Sean Pascoe
Dear Future Success Partner, 
My name is Robert, and I'm a direct response copywriter and marketing coach who helps small business owners quickly increase their SALES and PROFITS through the super-powers of influence and persuasion. 
My job is to learn everything I can about you, your business and your market so I can help you create a SYSTEM that laser targets your perfect prospects, brings them into your sales funnel and then converts them into customers or clients. 
While there are plenty of freelance copywriters available to hire, I deliver a PLATINUM level service to my clients where I am also a strategic adviser.
Unlike most direct response copywriters, I don't just write copy, but will work closely with you to develop a full marketing strategy to maximize your ROI and reduce the risks of traditional advertising. 
This is why it is SO important to remember that…
Hiring The Right Copywriter…
Is One Of The Most Critical Decisions You Can Make
The truth is, business owners often make the mistake of hiring a copywriter who doesn't have the skills to deliver the results they need, simply because they might be the cheapest option.
Unfortunately, they don't realize (until it's too late) that high-converting copywriting is one of the best investments they can make for the future of their business.
On the other hand, inadequate copywriting could cause far more damage than most could ever imagine, as once you have lost a potential customer with bad sales copy, you most likely will have lost them for good.
So, what else sets me apart among the plethora of direct response copywriters who are tooting their horns online? 
Well, for one I have REAL WORLD experience in face to face sales. Why is that so important? It's because great copywriting is based on the fundamentals of master salesmanship.
Most great copywriters first cut their teeth as commission only sales persons. Myself included. 
For many years, I either "made the sale" or I would have starved.  
Now, I specialize in working with entrepreneurs who need to supercharge their sales …
—- >  WITHOUT taking unnecessary risks
—- >  WITHOUT adding to their stress
—- >  WITHOUT increasing their workload
… by utilizing the power of master salesmanship multiplied through advertising which is what direct response copywriting is all about.
 Direct Response Copywriting Uses The Time-Tested and Proven Methods Of Master Salesmanship…
To Create A BURNING Desire To Have What You Are Selling
You want your copy to be like a master salesperson who grabs your potential customer's full attention and holds it while telling an exciting story of your product or service…
… and why they need it RIGHT NOW, explaining in detail everything they'll be missing out on if they wait.
Above all, to maximize your sales and profits, you MUST…
—- > Target the right market
—- > Create the right offer for that market
—- > Deliver the right sales message to that market
If you are missing any of those three success ingredients…
… then your business is going to soon be on life-support or worse.
On the other hand:
—- > With the RIGHT message
—- > Matched with the RIGHT offer
—- > Delivered to the RIGHT market
There Are NO LIMITS To The Success You Can Achieve 
---
To Discuss Your Copywriting Needs With 

Direct Response Copywriter Robert Sean Pascoe…
PLEASE CLICK THE BUTTON BELOW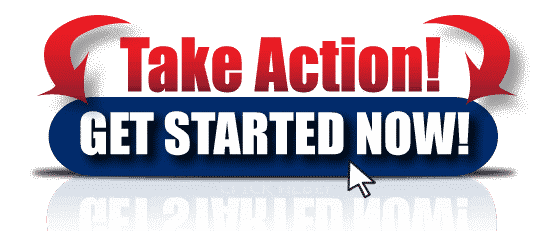 ---
So, how do you get these three crucial ingredients right?
You do this through careful research. Getting into the heads of your potential customers and knowing what their most urgent WANTS, NEEDS, DESIRES and PROBLEMS are. 
Then you approach them from a place of EMPATHY – walking in their shoes and legitimately caring about helping them.
Also, it's CRUCIAL to understand we BUY ON EMOTION and then rationalize the decision to buy with logic we bend to fit our needs.
By getting to know your prospects and what is most important to them, especially something they are either so PASSIONATE about or UPSET about that they can't even sleep at night…
… you will know exactly which EMOTIONAL HOT BUTTONS to push to influence them to make an immediate decision to buy.
This is what I do with my all of my copywriting.  Whether I am writing a direct mail sales letter, online sales page, print or online advertorial, email or VSL (video sales letter) I am creating a sales message that…
**** Addresses what's most important to the prospect
**** Answers all of their objections or concerns
**** Allows them the opportunity to buy in order to solve a pressing problem or fulfill a passionate desire.
As An Experienced Direct Response Copywriter…
I have written powerful direct response sales copy for clients in a wide variety of markets, including:
—- > Online Education
—- > Health Supplements
—- > Information Publishers
—- > SAAS
—- > Martial Arts/Self Defense 
—- > Weight Loss 
—- > Skin Care
—- > Male Sexual Health
—- > Live Seminars
—- > Software Developers
—- > Insurance Agencies
—- > Christian Education
—- > Life Coaches and Consultants
—- > Real Estate and many, many more. 
I've enjoyed much success and had the incredible satisfaction of watching my clients grow their business faster than many ever dreamed possible.
I don't tell you this to brag, but to assure you I have a level of experience and a proven track record you can trust.
My goal for every client that hires me is to write powerful sales copy that will…
**** Maximize Every Dollar You Spend On Marketing and Advertising…
**** Persuade Existing Customers To Spend MORE Money…
**** Revitalize "Dead Leads" Into RED-HOT Prospects…
**** Convert "Lookers" and "Procrastinators" Into IMMEDIATE Buyers…
And I am EXTREMELY confident I can do all of that and much more for YOU.
---
To Discuss Your Copywriting Needs With 

Direct Response Copywriter Robert Sean Pascoe…
PLEASE CLICK THE BUTTON BELOW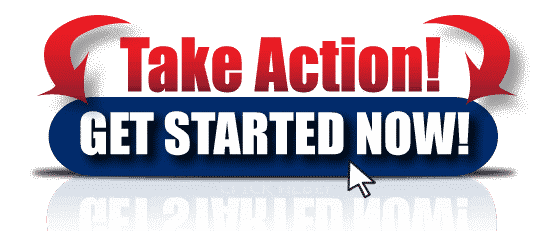 ---
Now, if you're still on the fence about contacting me, I'm going to do something VERY contrarian to what most freelance direct response copywriters would ever do and admit that… 
I May Not Always Be The Right Direct Response Copywriter For Everyone Who Contacts Me
Wait, what?  You're probably wondering why the heck I would say that.
Well, the truth is I am EXTREMELY picky about who I take on as clients and only want the absolute best possible matches for my style and lifestyle to contact me.
Yeah, that means I might turn off lots of potential business and that's okay because honestly I am in the enviable position of not needing clients as I have separate business ventures that are quite successful.
So, why am I even looking for clients at all? It's because I truly LOVE copywriting and there is nothing more rewarding to me than working with a great client who appreciates what I do, and I can help succeed.
When I find one of those perfect clients, there is no better experience in the world for me than using my copywriting abilities to build their business empire.
I learned the hard way that working with a "less than ideal" client can be among the most miserable experiences in life. So I now carefully curate those who I take on as copywriting clients.
Another reason I am so picky about who I choose to work with is that I literally only have time to take on one client project per month so for time restraint reasons it just makes sense to ONLY work with a perfect client match.
Now, before you applying as one of my copywriting clients, PLEASE understand:
I am NOT the cheapest option
While I'm not the most expensive direct response copywriter you can hire, I'm also not the cheapest. Now, if you value QUALITY over saving a few bucks, then I promise you'll get far more for your money with a top-notch professional who you'll have to make a significant investment in hiring.  
That's the case whether you hire me or not – just please remember in most cases in life you really do get what you pay for.
If you're looking for an idea of what you should expect a top-quality direct response copywriter to charge, personally I won't do even the smallest copywriting project – like an Email or Opt-In Page for less than $750.  
Why? It's primarily because of the value you'll receive from the work I'll do for you. I firmly believe whatever you pay me you'll get back at least five times.
Also, most of the time I spend on any copywriting project is in research and in carefully contemplating the best strategy for writing the copy that delivers the maximum level of results for my client. It takes a LONG time and a lot of mental energy to write successful copy, and this is worth what I am paid.
Most important, I provide myself on providing a 5-star experience for all of my clients which includes working on only one project at a time and being a strategic adviser/marketing consultant. This is in contrast to most freelancers who are just "order takers" who mindlessly write without freely offering their expertise.
There is no wiggle room at all here and that can be a non-starter for many potential clients who need a direct response copywriter who can be ready to work at a moment's notice and deliver their work in 24 hours – that is NOT me. 
The truth is, I am an EXTREMELY slow writer.  It's just my style and how I work.
Honestly, it's not more about being METHODICAL.  To be as effective as possible I need to take time to analyze, contemplate and deliberate over the overall strategy of the project and really over ever phrase, sentence, and word I write.
I'm not sure how other direct response copywriter's work but this is MY style and one of the reasons why the copy I deliver is so profitable for my clients. 
You will NEVER find me juggling multiple projects or working with more than one client at a time as even though it would mean more money in my pocket on a short-term basis, it would dilute the quality of my copywriting.
When a new potential client contacts me they need to be patient in scheduling the initial consultation and then understand there will normally be at least a short waiting time before I am able to officially begin work on their project.
That said, if you want the highest possible and most effective sales copy possible to increase your sales and profits then it IS worth the wait in hiring me 😊
I do NOT tolerate time vampires
Basically a time vampire is someone who sucks the life and productivity out of me with endless emails, phone calls and wanting to do video meetings every other day (which I WILL NOT do at all anymore).
Here's the thing – I have a specific system for successfully completing client copywriting projects and will not deviate from it.  It's for the best and my repeat clients appreciate that because it simply works.
Part of this system is having an extensive new client interview at the beginning of the project along with an in-depth questionnaire to be filled out and turned in with any additional research material I need.
After this IF there are any questions I have I'll ask them in a quick email. In most cases I'll also give a weekly or bi-weekly update until I'm ready to deliver the first draft and get the initial feedback.
There's no good reason for daily calls, texts, emails, or especially scheduling video calls as all this does is give the appearance of being "busy" when really it's time that could be put to much better use. 
Now that I've covered who I DON'T want to work with, let's go from negative to positive and looks at my…
3 Qualities Of My Ideal Copywriting Clients
An Understanding Of Direct Response Copywriting: 
Possessing at least a basic knowledge of direct response copywriting is VITAL to us working together. Many people simply can't comprehend the difference between brand copywriting and what I specialize in which is…
— > Writing that INFLUENCES
— > Writing that PERSUADES
— > Writing that SELLS
Understanding direct response copywriting goes beyond just the knowledge of it being writing based on the fundamentals of master salesmanship. It's also about the overall process and elements of why direct response copywriting works.
This includes things like making market research and creating an offer to match what your market WANTS, NEEDS, DESIRES, or a PROBLEM them they need solved your priority, which is actually much more important to the success of your business than the copy itself.
When you are my client a HUGE part of my job is it help you with this MARKET to OFFER match before writing the sales copy.  
Most other freelancers will not include this as part of their service, which is a big part of what sets me apart from the typical freelancer who is more of an order taker rather than being a strategic copywriting and direct marketing adviser first and a direct response copywriter second.
Another CRITICAL part of direct response copywriting is understanding the importance of TESTING, TESTING, TESTING every aspect of your sales copy and marketing funnel as you will only know for sure what works when you test.
Ethics and Honesty:
It's really important for me to ONLY work with clients who sell high quality products, provide first class service, and keep their word with their customers.
The truth is it's in your best interest to always sell an ethical product and to be 100% honest with your customers and build TRUST by overdelivering and creating an army of raving fans rather than just doing "transactions".
Have I had problems in this regard? Early in my freelancing career I sure did, and it was good learning experience about who I DO NOT want to work with.  In fact, I've had new clients ask me to make up testimonials and blatantly lie about the results their product would provide to their customers.
These crooks were quickly told where to go and became a huge waste of time which is why only working with ethical clients is an absolute must now but it's also really in YOUR best interest.
The end result of running your business from a standpoint of only doing business in an honest way where you put the buyer experience and their satisfaction first is having customers for life who will organically grow your company for you.
Patience: 
A masterpiece doesn't happen overnight. 
Now, that's not saying I'm comparing myself to Shakespeare, but to create truly POWERFUL and EFFECTIVE sales copy, it does take some time.
It's critical for me to get to know the product I am writing about and even more important is for me to have time to get "into the head" of who I am writing to. 
To do this I have a PROVEN system I created based on much trial and error that I stick to religiously for conducting both product and market research.
This often takes 50% or more of the time spent on any project I work on, and I've found cutting corners with this step greatly reduces the effectiveness of my sales copy and should NEVER be cut short.
After the research phase, I go through an EXTREMELY extensive process of brainstorming, writing, re-writing, editing, etc.
Trust me, the time it takes to get EVERYTHING right will lead to a flood of increased revenue flowing FAST into your bank account.
Ultimately, you'll be VERY happy I took the time to write the very best sales copy I could as you'll soon enjoy MORE sales and BIGGER profits.
---
To Discuss Your Copywriting Needs With 

Direct Response Copywriter Robert Sean Pascoe…
PLEASE CLICK THE BUTTON BELOW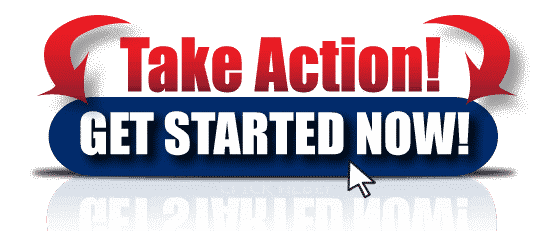 ---
P.S. Here's what just a few of my satisfied clients have had to say about my direct response copywriting services…
"Wow, what a GREAT experience! 

Robert was responsive, in-tune with our needs, on-time, and on-target.

On top of it, his copywriting was FANTASTIC!

This is the second time we've hired him as a direct response copywriter for one of our sales copywriting projects and his copy is always extremely well done.

Honestly I'm blown away!!!"

Katherine Langston, Lutherine Seminary

---

"Robert was a gem we found from among the plethora of direct response copywriters out there.

He was fast, reliable, affordable and most importantly…

… he asked great questions which helped us focus our copy on the right target."

Ninad Sharma, Author and Founder of IDEX

---

"Robert is a fantastic direct response copywriter!

He asked questions to ensure we were on the same page…

… amazing writing, amazing communication.

Robert is a master of his craft.

I will DEFINITELY hire him again in the future."

Steve Kaplan, Marketing Professional

---

"Exactly what we were looking to accomplish.

ROBERT KNOCKED IT OUT OF THE PARK!

We're very pleased with his sales copy.

Without a doubt, we will be using Robert as a direct response copywriter again!"

Sarah Dosenburg, Pella Windows and Doors 

---

"Robert's sales copy is exactly what I was looking for.

I needed copywriting for my homepage/landing page that was attention-getting…

… and kept visitors reading and taking action. He delivered exactly what I wanted!

Awesome work!

Will definitely work with Robert as our direct response copywriter in the future. Thanks again!"

Jerico Ipapo, Dynamic Mobile Marketing 

---

"Robert did an excellent job writing our long form sales letter.

We look forward to working with Robert as a direct response copywriter on many more projects."

Kevin Nye, KR& S, Inc. 

---

"I got 10 times more work than what I paid for!

Robert is very dedicated direct response copywriter and delivered outstanding work.

I'm extremely pleased and I'm 100% sure that I will do business with him again."

Oscar Armendariz, Obedient Technology 

---

"Excellent sales copy that captured my key points and target market.

Can't wait to test it out on my online sales funnel. Thank you."

Carl Sudholz, AG-Context 

---

"We faced the challenge of creating a new PPC landing page…

Robert created multiple content options with language focused upon our customer's needs.

Robert is a direct response copywriter who KNOWS HOW TO SELL and did a great job!!!

Rayvon Reynolds, The Morganstern Clinic in Atlanta, Georgia

---

"Robert was extremely timely… asks the right questions and presented great sales letters.

I will absolutely recommend Robert as a top direct response copywriter and will be working with him again soon!

Thank you!"

Ashton Hayes, The Scheduling Institute 
---
To Discuss Your Copywriting Needs With 

Direct Response Copywriter Robert Sean Pascoe…
PLEASE CLICK THE BUTTON BELOW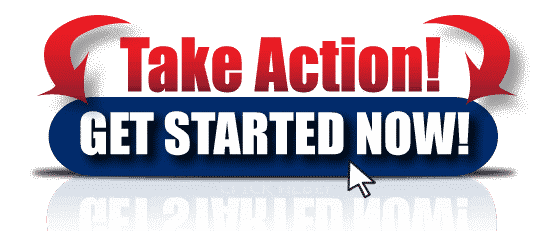 ---
Frequently Asked Questions
For Direct Response Copywriter Robert Sean Pascoe
---
What is Direct Response Copywriting?
Direct Response Copywriting is an extremely powerful specialty of advertising and marketing copywriting.  
Specifically, it is the process of writing any form of communication that asks for an IMMEDIATE action from its reader, viewers, or listeners. 
This is in contrast with traditional forms of copywriting which is often about a long-term strategy of building brand awareness.
Both forms of copywriting are important, however most small business owners and entrepreneurs will get a far greater return on investment by primarily relying on direct response copywriting.
Why? It's because the effectiveness of the advertising message can be TESTED and PROVEN with small amounts of risk.  Then as you have a definite winner you can ramp everything up so the profits will flow like water from a faucet.
Ultimately, direct response copywriting is about getting SALES and making a PROFIT as fast as possible, rather than waiting and possibly going broke for someone to be "attracted to" your brand and eventually deciding to buy.
What does a Direct Response Copywriter do?
A direct response copywriter is someone who writes copy with the specific purpose of persuading someone to take an immediate action.  This could be to request more information about a product or service, opt in to an email list, or to make an immediate sale.
As someone who is a direct response copywriter for hire, I consider my job to be much more than just to write sales copy, but to help my clients create an overall marketing message that will take their business to a higher level of success.
Being a direct response copywriter is more about being a thorough researcher, expert in human psychology and master sales person rather than a writer. In fact most of the time I spend on any project is 70% research and preparation, 10% writing and 20% re-writing.  
Truly, a GREAT direct response copywriter is like a sales detective who uncovers the deepest WANTS, NEEDS, DESIRES and PROBLEMS your target market cares most about…
…  and then shows them exactly how your product or service will fulfill all of the above FASTER and EASIER than any other alternative.
This is the job of a direct response copywriter.
Why should I choose you as my Direct Response Copywriter?
When you are searching for a direct response copywriter for your business, you have MANY options available.
Some business owners simply go to the various job boards and hire the cheapest freelancer to bid on their gig.   
This is a GIANT mistake as you never want to settle for the budget option with something as important as writing the copy to sell your product or service.
On the other hand, there are some direct response copywriters who I feel go too far in OVER-CHARGING for their services.
Personally, I try to be as fair as possible when it comes to how I price my services and emphasize the overall VALUE a deliver from my clients.  In fact, if I do my job right and you have the right offer being presented to the right market, then it ultimately doesn't cost you anything to hire me.
So, price really shouldn't ever be your main concern with hiring a direct response copywriter but rather the RESULTS they will bring you.  And that's what I specialize in – delivering tangible results you can enjoy as soon as possible.
I bring experience, dedication, and a commitment to excellence to all of my clients who hire me as their freelance direct response copywriter.
How do you become a Direct Response Copywriter?
I'm sure everyone has a different story about how they became a direct response copywriter and how they would advise others to enter the field.
Personally, I never planned to be a direct response copywriter. Rather, it was something I evolved into over the years.
It all started when I was a young child sitting in the small sports collectible store owned by my dad. I watched intently as he spoke with his customers and helped them find something they maybe didn't even know they really wanted.
My dad was GREAT at sales.
Later, he spent many years selling collectibles by mail order which is where I first learned the power of advertising. 
Soon, I was running my own mail order business from my bedroom.  Without even knowing it, I was learning the skills of a direct response copywriter first hand as well as experiencing how profitable it could be.
As the years went by I had many jobs including many commission only sales positions where I had no choice but learn how to sell or be sleeping in the streets.
It was while working a real estate agent that I became determined to learn everything about influence and persuasion.
That's when I began reading every book on salesmanship, copywriting, advertising, and marketing I could get my hands on in my quest to be a million-dollar producing realtor.
Soon after taking some online courses on direct response copywriting I started writing my own direct mail sales letters, online sales pages, and email campaigns I achieved that lofty goal. 
It wasn't long after my brokerage asked me to start writing sales letters and other marketing materials for both the office and for other agents on our team.
However, my freelance career was still far away.  
I spent years studying under the masters of copywriting, copying masterfully written sales copy by hand, and obsessing over the craft before I eventually said good-bye to real estate and become a freelance direct response copywriter.
Bottom line is if you want to become a direct response copywriter – at least a GOOD one – it takes lots of work, studying and determination.
There are NO short cuts despite what you might read in some slick sales pitch (probably written by a master of the craft which is why it will seem so persuasive).
What is your process of working with clients as a Direct Response Copywriter?
When someone contacts me for information on hiring me I have a specific process to make sure we are a good fit to work together. 
It all starts with an initial call to get to know each other a little better.  I can find out more about their business, target audience and goals for the project they are interested in having me complete.
Then if things go well, I'll offer to send an official proposal which will include a price quote and terms for the project.
 If the proposal is accepted then that's where the HARD WORK and FUN begins.
Now, that we are officially working together we'll have a "Kick Off Call" where I'll interview you to get your full story and of the product or service I'll be selling.
Then I'll go into full "Sales Detective" mode, doing in-depth research into you're the WANTS, NEEDS, DESIRES or PROBLEMS your target market is most concerned with, as well as dig deep into the features and benefits of what you are selling. 
This is the MOST CRITICAL part of the whole process as I need to figuratively "get into the heads" of your ideal customer or client so I can write copy that will push the right emotional hot buttons to persuade them to buy.
Through the whole process I continually seek feedback on crucial elements like the headlines, opening, story and especially all aspects of the offer.
I will write and re-write until I am satisfied with a first draft and then submit for feedback which I encourage to be brutally honest. Why? So I can go back and tighten things up, so the copy is as SMOOTH and PERSUASIVE as possible. 
Ultimately, all that matters is the RESULTS you receive from my copywriting, and I guarantee your satisfaction, or I'll keep re-writing until it's achieved.
How Do I Know If You're The Right Direct Response Copywriter For My Business?
While there are MANY great direct response copywriters, I believe I'm your best choice because I have a PROVEN SYSTEM that laser targets the most important emotional triggers that make someone buy.
This is what gives me an edge over my competitors.
I also have both the years of experience and the results to prove that I am someone YOU can count on.
So, don't trust the health of your financial future to anyone who doesn't have the…
—- > KNOWLEDGE
—- > SKILLS
—- > and SELF-CONFIDENCE
… to take on any challenge you throw at them and do whatever it takes to get you the results you need!
Why Is It So Expensive To Hire A Direct Response Copywriter?
Copywriting is much more than just writing.
In fact, the majority of the time I spend on completing a client's project is on researching the company I am writing for. Their competitors. The product or service we are selling. And especially the target market we are writing to.
Now, there ARE cheap direct response copywriters out there. But most of them are NOT true professionals. In fact, they are probably writing from a "fill-in-the-blanks" template they bought online.
And guess what?  That is NOT going to get you the results you need.
I know it's an old cliché, but it's 100% applicable here:
"You get what you pay for".
Now, with that said, I AM NOT one of the most expensive direct response copywriters out there. There are some well-known copywriting gurus who charge a minimum of 15k plus royalties for them to write for you.
And, if they can get that, then good for them!
Personally, I feel I charge reasonable rates for the work I do. And I want to be able to help as many fellow entrepreneurs as I can. 
For the most accurate rate I can give you…
… please contact me directly via text or email to schedule a time to speak over the phone or SKYPE. Then we can determine together what will work best for your unique direct response copywriting needs.
Please don't hesitate to send an email to me at RSP@worldclasscopywriting.com or simply click the "Get Started Now" button below and I'll get back to you as soon as I can.
---
To Discuss Your Copywriting Needs With 

Direct Response Copywriter Robert Sean Pascoe…
PLEASE CLICK THE BUTTON BELOW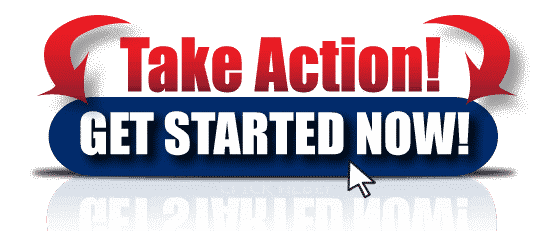 ---
Recommended Articles
By Direct Response Copywriter
ROBERT SEAN PASCOE
If you'd like to learn more about direct response copywriting and how to master this powerful skill and how to use it in your business, then please check out these articles by direct response copywriter Robert Sean Pascoe.
An (Almost) Perfect 3 Step Copywriting Formula
5 Fast Writing Tips From A Pro (Crastinating) Copywriter
Copywriting Lessons From A Galaxy Far Far Away
The Importance Of Positioning In Copywriting
How To Learn Direct Response Copywriting
Copywriting Lessons From A Big Green Monster
---
Download My Confidential Client Copywriting Portfolio
With 20 Of My Most Powerful Copywriting Examples
---
About Direct Response Copywriter
ROBERT SEAN PASCOE
Robert Sean Pascoe is a freelance direct response copywriter and marketing strategist who works with entrepreneurs worldwide to create advertising and marketing campaigns that maximize their profits.
With 16 years of copywriting experience and a lifetime in sales, Robert knows how to use the power of words to sell virtually anything to anyone, especially if the market has been properly defined.
Robert enjoys primarily working with small business owners to sell more of their products and services through the power of direct response advertising and marketing.
He has written sales copy for companies in such diverse niches as Weight Loss Supplements, Skin Care, Male Enhancement, Local Marketing Agencies, Live Event Seminars, Software Developers, Insurance Agencies, Real Estate Brokerages, Marketing Consultants and many, many more.
How Robert Can Help You Today
If you are looking for someone to help you achieve the SUCCESS and FREEDOM you desire in your business then please send a quick email to rsp@worldclasscopywriting.com today!