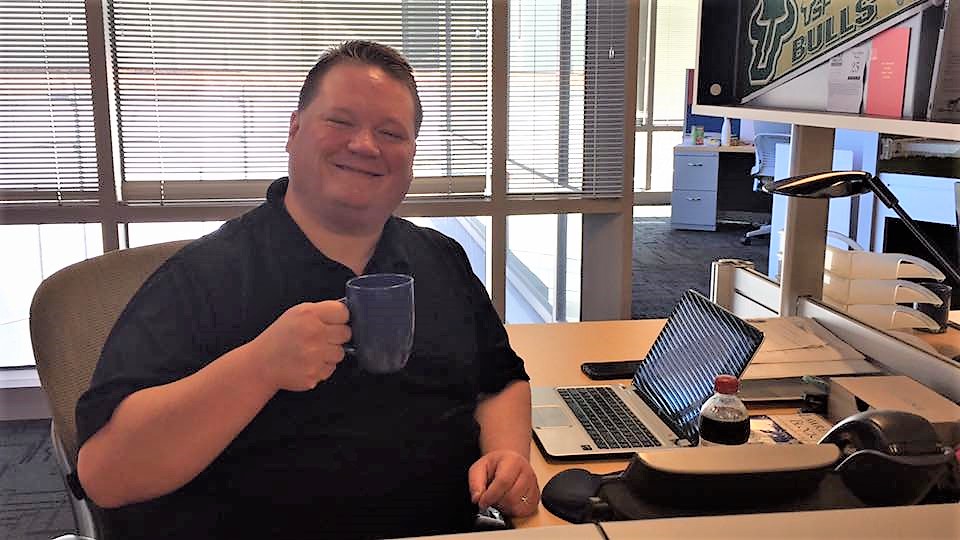 Top Direct Response Copywriter for Hire – Robert Sean Pascoe 
Dear Friend,
If you are an entrepreneur who needs killer copywriting that delivers REAL RESULTS…
… then you are in the RIGHT place.
My name is Robert, and I'm a direct response copywriter who has helped entrepreneurs just like you rapidly and dramatically increase their sales.
When you hire me, I will learn everything about you, your business, and your customers in order to craft an irresistible sales message that will practically force your perfect prospects to buy whatever you are selling.
I have a proven track record in writing:
👍 Online Sales Pages
👍 Long-Form Landing Pages
👍 Advertorials
👍 Emails
👍 Direct Mail Sales Letters
These are POWERFUL weapons of persuasion that have literally created fortunes for my clients in a wide variety of markets and industries, including:
💥 Online Education
💥 Health Supplements
💥 Information Publishers
💥 SAAS
💥 Martial Arts/Self Defense
💥 Weight Loss
💥 Skin Care
💥 Male Sexual Health
💥 Live Seminars
💥 Software Developers
💥 Insurance Agencies
💥 Christian Education
💥 Life Coaches and Consultants
💥 Real Estate and many, many more.
I've enjoyed much success and had the incredible satisfaction of watching my clients grow their businesses faster than many ever dreamed possible.
I don't tell you this to brag, but to assure you I have a level of experience and a proven track record you can trust.
My goal when you hire me is to write powerful sales copy that will:
✅ Maximize Every Dollar You Spend On Marketing and Advertising…
✅ Persuade Existing Customers To Spend MORE Money…
✅ Revitalize "Dead Leads" Into RED-HOT Prospects…
✅ Convert "Lookers" and "Procrastinators" Into IMMEDIATE Buyers…
That's what I have already done for HUNDREDS of others and now I am ready to do the same for YOU.
Many have doubled or tripled their profits by using my copywriting services.
Now, no one can promise those kinds of results every time.
But if you have a good offer and know your market, then I am confident that my copywriting can make a HUGE difference in your sales success.
What kind of difference?
For many, it means the difference between experiencing REAL SUCCESS and struggling to get by.
I'll tell you more in just a moment.
But first…
👉 You've got a GREAT product or service but aren't getting the sales you need…
👉 You've tried writing your sales copy yourself, but you HATE the process…
👉 You've hired other copywriters but they didn't understand how to speak to your customers …
👉 You're launching a new product and are pulling your hair out figuring out the best way to sell it…
The truth is that copywriting is NOT easy. 
Neither is marketing your business or figuring out all the moving parts it takes to succeed online or offline.
But the good news is…
When you hire me as your direct response copywriter you will also have a strategic marketing advisor there to help you brainstorm offers, research competition, and forge your perfect USP (Unique Sales Proposition). 
Together we will take your business to a higher level of success. 
But with all of the freelance copywriters available, you might be asking…
What Sets Me Apart From Other Freelance Direct Response  Copywriters? 
 It comes down to two important assets that most copywriters don't possess. 
 #1. Real-World Sales Experience
 #2. A Proven Copywriting System  
 First I believe there's no substitute for learning how to sell face-to-face.
 When you're selling something to someone who's staring right at you it's a whole different game.
 It's CRITICAL to learn how to put them at ease, learn what they care about, and get past their natural defense system. 
 It's exactly the same when you are writing a sales message.
 The difference is it's even harder as you have to anticipate their objections and don't have the luxury of reading the telltale signs of their emotions. 
 My years as a retail salesperson stuck with me in a BIG way. 
 It's truly given me a "sixth sense" of what makes people buy and that's why this is the first reason for my success as a copywriter. 
 Now the second is much more mechanical. 
 It's a TIME-TESTED and PROVEN system I've developed over the years that gives me a huge edge in converting leads into SALES.
 I call my proprietary copywriting system…
It starts with conducting deep research into the most urgent…
 WANTS…
 NEEDS…
 DESIRES…
 PROBLEMS…
 … your target market is most concerned with. 
 Then I study everything I can about your product or service looking for unique ways to show your potential customers EXACTLY how what you're selling will benefit them…
 … and how much they will suffer or miss out on if they don't buy from you.  
 It sounds simple but that doesn't mean its easy as there are many moving parts, including:
😒 Hours Upon Hours of Tedious Research 
😒 Often Weeks of Writing, Re-writing, and Editing
😒 Days of Brainstorming Different Sales Hooks
Yes, it's A LOT of work, but I must admit to loving every minute of it.
Ultimately, all of this work is to make sure we get THREE critical things right.
To be successful in your business, you must:
— > Target the Right Market
— > Create the Right Offer for That Marke
— > Deliver the Right Message to That Market
If you fail in any of those steps, you'll miss the mark every time. 
However…
💥 With the RIGHT message
💥 Delivered to the RIGHT market
💥 Matched with the RIGHT offer
… there are NO LIMITS to the level of success you can achieve!
 Getting those three steps right for my clients is my #1 priority as a direct response copywriter.
 Now I want to do the same for YOU, just like I have for these satisfied clients…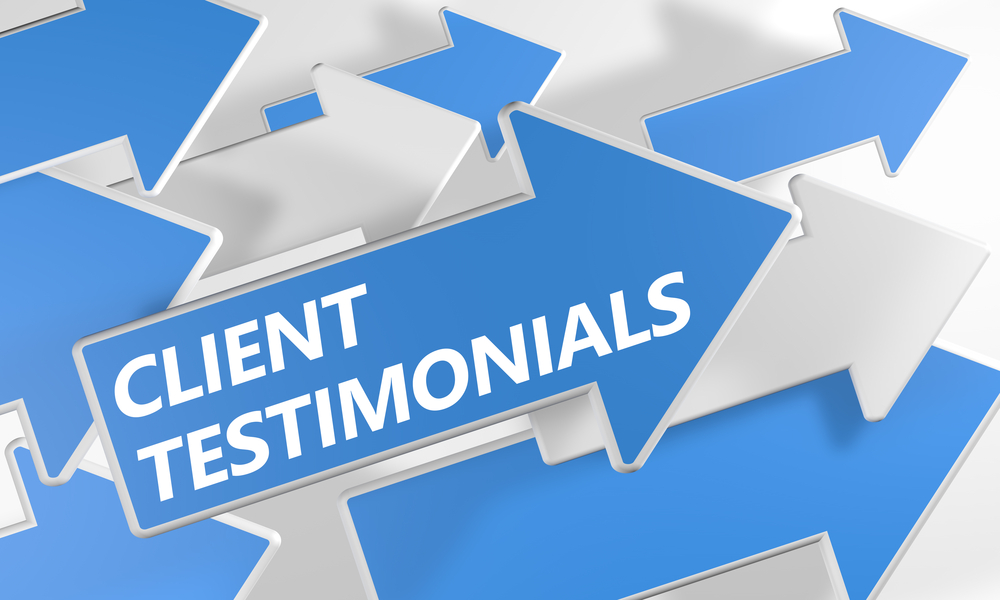 Robert is perfect!

Love working with him and love his copywriting skills to the bits! 

He totally understood what my requirements were with the information that I provided and he produced sales copy perfect to the core which made this assignment an absolute breeze! 

Awesome expertise! You will not be disappointed!

JOCCIE TRACIE – Enrollment.Education
Rob was exactly who I was after for this project. 

From start to finish (and even now) Rob understood the project, delivered to an exceptional standard, and was fluid to the project requirements. 

He provided exceptional value both in the project that was delivered but also in the extra tips, tools, and books he shared for FREE.

If you are looking for a writer who knows how to write to sell, then I would recommend Rob.

DWAYNE SQUIRES – Squires/Mews Land Buyers
Very attentive and communicative about content needs and timelines. I loved his content questionnaire. 

I feel it really helped me get my thoughts together and helped in providing an excellent work product. 

From the moment Robert started working with me tried to understand me and my services offered in order to convey the message I needed. 

The work product he delivered was above my expectations and I would work with him again in a heartbeat.

SHARONDA LUCKEY – Asset Recovery Specialist
Rob did an awesome job from start to finish. 

We had an initial chat, came up with a solid brief and kept in touch throughout the project. 

I was really pleased with the initial draft, but then he came back with even more nuggets of gold, which weren't required. 

He went above and beyond! 

Looking forward to working with you again soon, Rob.

Cheers, buddy!

GAVIN WALSH – Online Marketer
Wow, what a GREAT experience! 

Robert was responsive, in tune with our needs, on time, and on target. 

On top of it, his copywriting was FANTASTIC! 

This is the second time we've hired him for one of our sales copywriting projects and his copy is always extremely well done. 

Honestly, I'm blown away!!!

KATHERINE LANGSTON – Lutherine Seminary
Robert was extremely timely… asks the right questions and presented great sales letters. 

I will absolutely recommend Robert as a top direct response copywriter and will be working with him again soon! 

Thank you!

ASHTON HAYES – The Scheduling Institute
I got 10 times more work than what I paid for! 

Robert is a very dedicated copywriter and delivered outstanding work. 

I'm extremely pleased and I'm 100% sure that I will do business with him again.

OSCAR ARMENDARIZ – Obedient Technology
Robert is a fantastic direct response copywriter! 

He asked questions to ensure we were on the same page. 

… amazing writing, amazing communication. 

Robert is a master of his craft.

I will DEFINITELY hire him again in the future.

STEVE KAPLAN – Marketing Professional
Exactly what we were looking to accomplish. 

ROBERT KNOCKED IT OUT OF THE PARK! 

We're very pleased with his sales copy. 

Without a doubt, we will be using Robert again!

SARAH DOSENBURG – Pella Windows and Doors
We faced the challenge of creating a new PPC landing page… 

Robert created multiple content options with language focused on our customer's needs. 

Robert is a direct response copywriter who KNOWS HOW TO SELL and did a great job!!!

RAYVON REYNOLDS – The Morgenstern Clinic
Am I Really the Best Direct Response Copywriter for Your Business?
The bottom line is that while there are MANY copywriters available for you to choose from, there are a few important reasons why I may or MAY NOT be the right direct response copywriter for you to choose from.
Here they are so you can decide… 

While most freelance copywriters write anything and everything I am a specialist. 
In particular, I specialize in writing long-form online sales pages and direct mail sales letters in the style of legendary copywriters like Dan Kennedy and Gary Halbert who I have spent close to two decades studying. 
I also prefer to work with solopreneurs who sell online courses, coaching programs, or related products and services.  Why? I am most comfortable writing for educational and informational products and feel this is where I do the best work. 
So, if you need someone to write Facebook Ads, short copy jobs, blog posts, product copy, or SEO-related projects – I would NOT be your man. 
On the other hand, if you need hard-hitting direct response copy that does the TOUGH job of actually SELLING your product or service, then I am absolutely the copywriter you should consider hiring first. 

Unlike many agencies you might find in your online search for a direct response copywriter, I am NOT a big company with a bunch of writers working under me. 
Now, I do own a company – which is Seanica Media, LLC – under which I run my freelance copywriting business as well as sell other products and services. 
But when it comes to my copywriting services, I am truly a one-man show. 
I do ALL of the research and writing MYSELF for my clients and to make certain I always deliver a FIVE STAR service for every client, I only take on ONE CLIENT per month.  
Yes, when you hire me you get my 100% full attention until the job is completed whether it takes two weeks or two months. 
Now, this does mean my schedule fills up fast and there is often a waiting period before I am able to start a new project.  
But most of my clients I believe would tell you it's worth the wait to get copy that actually converts your leads into sales. 

When someone hires me as their direct response copywriter, they get much more than just a one-time gig worker.  
I consider myself having a fudiciary responsibility for my clients where I will ALWAYS make myself available to give advice about copywriting, marketing or any other business-related help I can offer. 
I truly want you to look at me as a trusted advisor who is here for the long haul whether you officially hire me again or not. 
That's not to say I won't try to sell you one of my other products or services 🙂
But only if I TRULY believe it is something that will be of help to you, as I will never sacrifice my integrity for personal gain. 
So, what do you think? 
Are you ready to talk about how we might work together? 
If so, please go ahead and email me at rsp@worldclasscopywriting.com or click on the BOOK NOW button below. 
Sincerely, 
Robert Sean Pascoe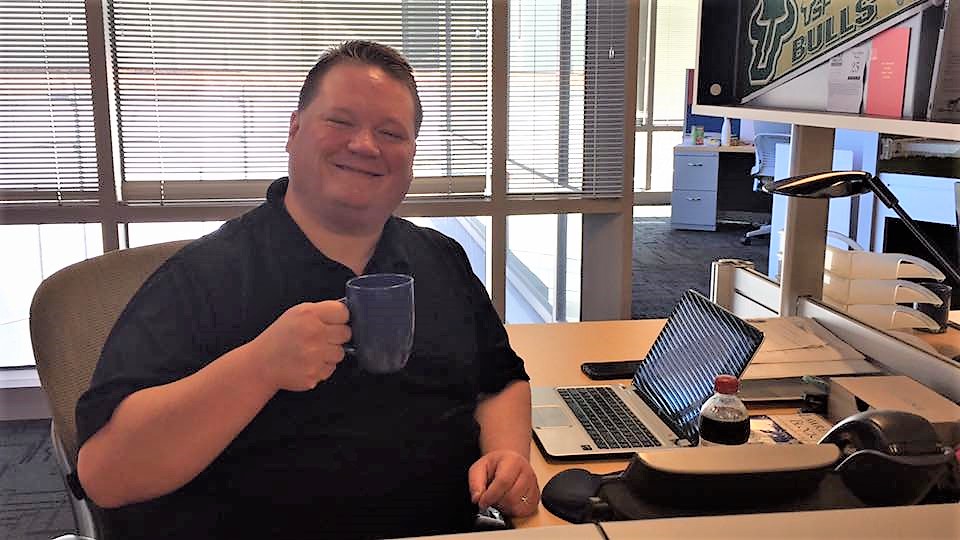 P.S.  I know deciding on a copywriter to hire is NOT an easy decision.
That's why I have tried to answer some of the most common questions I receive.  You'll find those next, but if there is ANYTHING at all I haven't covered please don't hesitate to send me an email at RSP@worldclasscopywriting.com or send a text to 727-269-1121.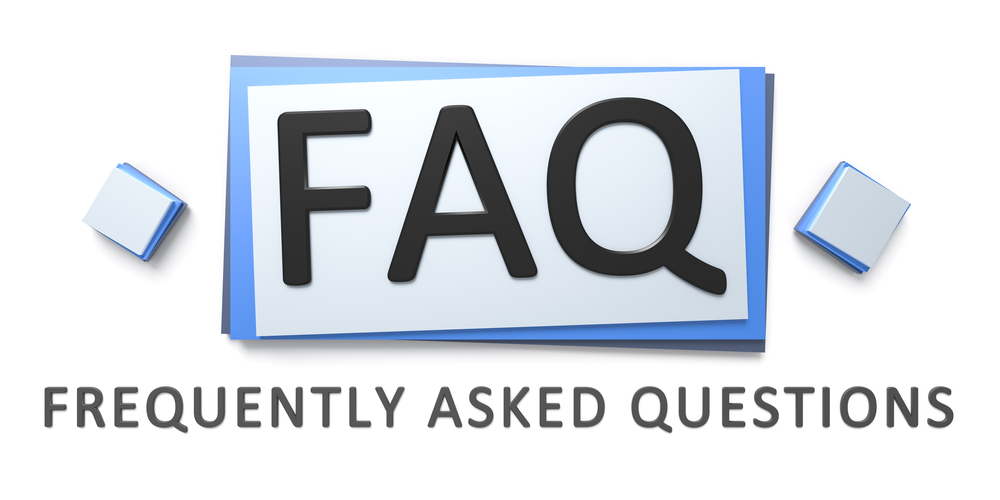 What is Direct Response Copywriting?
Direct Response Copywriting is an extremely powerful specialty of advertising and marketing copywriting.
Specifically, it is the process of writing any form of communication that asks for an IMMEDIATE action from its reader, viewers, or listeners.
This is in contrast with traditional forms of copywriting which is often about a long-term strategy of building brand awareness.
Both forms of copywriting are important, however, most small business owners and entrepreneurs will get a far greater return on investment by primarily relying on direct response copywriting.
Why? It's because the effectiveness of the advertising message can be TESTED and PROVEN with small amounts of risk.  Then as you have a definite winner you can ramp everything up so the profits will flow like water from a faucet.
Ultimately, direct response copywriting is about getting SALES and making a PROFIT as fast as possible, rather than waiting and possibly going broke for someone to be "attracted to" your brand and eventually deciding to buy.
What does a Direct Response Copywriter do?
A direct response copywriter is someone who writes copy with the specific purpose of persuading someone to take immediate action.  This could be to request more information about a product or service, opt-in to an email list, or make an immediate sale.
As someone who is a direct response copywriter for hire, I consider my job to be much more than just writing sales copy, but to help my clients create an overall marketing message that will take their business to a higher level of success.
Being a direct response copywriter is more about being a thorough researcher, an expert in human psychology, and a master salesperson rather than a writer. In fact, most of the time I spend on any project is 70% research and preparation, 10% writing, and 20% re-writing.
Truly, a GREAT direct response copywriter is like a sales detective who uncovers the deepest WANTS, NEEDS, DESIRES, and PROBLEMS your target market cares most about…
…  and then shows them exactly how your product or service will fulfill all of the above FASTER and EASIER than any other alternative.
This is the job of a direct response copywriter.
Why should I choose you as my Direct Response Copywriter?
When you are searching for a direct response copywriter for your business, you have MANY options available.
Some business owners simply go to the various job boards and hire the cheapest freelancer to bid on their gig.
This is a GIANT mistake as you never want to settle for the budget option with something as important as writing the copy to sell your product or service.
On the other hand, there are some direct response copywriters who I feel go too far in OVER-CHARGING for their services.
Personally, I try to be as fair as possible when it comes to how I price my services and emphasize the overall VALUE a deliver from my clients.  In fact, if I do my job right and you have the right offer is presented to the right market, then it ultimately doesn't cost you anything to hire me.
So, the price really shouldn't ever be your main concern with hiring a direct response copywriter but rather the RESULTS they will bring you.  And that's what I specialize in – delivering tangible results you can enjoy as soon as possible.
I bring experience, dedication, and a commitment to excellence to all of my clients who hire me as their freelance direct response copywriter.
How do you become a Direct Response Copywriter?
I'm sure everyone has a different story about how they became a direct response copywriter and how they would advise others to enter the field.
Personally, I never planned to be a direct response copywriter. Rather, it was something I evolved into over the years.
It all started when I was a young child sitting in the small sports collectible store owned by my dad. I watched intently as he spoke with his customers and helped them find something they maybe didn't even know they really wanted.
My dad was GREAT at sales.
Later, he spent many years selling collectibles by mail order which is where I first learned the power of advertising.
Soon, I was running my own mail-order business from my bedroom.  Without even knowing it, I was learning the skills of a direct response copywriter first hand as well as experiencing how profitable it could be.
As the years went by I had many jobs including many commission-only sales positions where I had no choice but to learn how to sell or be sleeping in the streets.
It was while working as a real estate agent that I became determined to learn everything about influence and persuasion.
That's when I began reading every book on salesmanship, copywriting, advertising, and marketing I could get my hands on in my quest to be a million-dollar-producing realtor.
Soon after taking some online courses on direct response copywriting I started writing my own direct mail sales letters, online sales pages, and email campaigns I achieved that lofty goal.
It wasn't long after my brokerage asked me to start writing sales letters and other marketing materials for both the office and for other agents on our team.
However, my freelance career was still far away.
I spent years studying under the masters of copywriting, copying masterfully written sales copy by hand, and obsessing over the craft before I eventually said goodbye to real estate and become a freelance direct response copywriter.
The bottom line is if you want to become a direct response copywriter – at least a GOOD one – it takes lots of work, studying, and determination.
There are NO shortcuts despite what you might read in some slick sales pitch (probably written by a master of the craft which is why it will seem so persuasive).
What is your process of working with clients as a Direct Response Copywriter?
When someone contacts me for information on hiring me I have a specific process to make sure we are a good fit to work together.
It all starts with an initial call to get to know each other a little better.  I can find out more about their business, target audience, and goals for the project they are interested in having me complete.
Then if things go well, I'll offer to send an official proposal which will include a price quote and terms for the project.
If the proposal is accepted then that's where the HARD WORK and FUN begins.
Now, that we are officially working together we'll have a "Kick-Off Call" where I'll interview you to get your full story of the product or service I'll be selling.
Then I'll go into full "Sales Detective" mode, doing in-depth research into you're the WANTS, NEEDS, DESIRES or PROBLEMS your target market is most concerned with, as well as digging deep into the features and benefits of what you are selling.
This is the MOST CRITICAL part of the whole process as I need to figuratively "get into the heads" of your ideal customer or client so I can write copy that will push the right emotional hot buttons to persuade them to buy.
Throughout the whole process, I continually seek feedback on crucial elements like the headlines, opening, story, and especially all aspects of the offer.
I will write and re-write until I am satisfied with a first draft and then submit for feedback which I encourage to be brutally honest. Why? So I can go back and tighten things up, so the copy is as SMOOTH and PERSUASIVE as possible.
Ultimately, all that matters is the RESULTS you receive from my copywriting, and I guarantee your satisfaction, or I'll keep re-writing until it's achieved.
How Do I Know If You're The Right Direct Response Copywriter For My Business?
While there are MANY great direct response copywriters, I believe I'm your best choice because I have a PROVEN SYSTEM that laser targets the most important emotional triggers that make someone buy.
This is what gives me an edge over my competitors.
I also have both the years of experience and the results to prove that I am someone YOU can count on.
So, don't trust the health of your financial future to anyone who doesn't have the…
—- > KNOWLEDGE
—- > SKILLS
—- > and SELF-CONFIDENCE
… to take on any challenge you throw at them and do whatever it takes to get you the results you need!
Why Is It So Expensive To Hire A Direct Response Copywriter?
Copywriting is much more than just writing.
In fact, the majority of the time I spend on completing a client's project is on researching the company I am writing for. Their competitors. The product or service we are selling. And especially the target market we are writing to.
Now, there ARE cheap direct response copywriters out there. But most of them are NOT true professionals. In fact, they are probably writing from a "fill-in-the-blanks" template they bought online.
And guess what?  That is NOT going to get you the results you need.
I know it's an old cliché, but it's 100% applicable here:
"You get what you pay for".
Now, with that said, I AM NOT one of the most expensive direct response copywriters out there. There are some well-known copywriting gurus who charge a minimum of 15k plus royalties for them to write for you.
And, if they can get that, then good for them!
Personally, I feel I charge reasonable rates for the work I do. And I want to be able to help as many fellow entrepreneurs as I can.
For the most accurate rate, I can give you…
… please contact me directly via text or email to schedule a time to speak over the phone or SKYPE.
Then we can determine together what will work best for your unique direct response copywriting needs.
What Are Your Copywriting Specialties? 
I specialize in "writing that sells".
In particular, online sales pages, long-form landing pages, emails, and direct mail sales letters.
Let me go over some of these in detail…

If you want to experience explosive growth in your business with as little risk as possible, then there is nothing more effective than a powerful online sales page.
Why is your online sales page so important?
It's because the purpose of your sales page is to:
💥 Get the attention of your target market…
💥 Build up interest…
💥 Stoke desire…
💥 And ultimately to have a specific action taken place…
That action could be an opt-in to an email list but most of the time it's to make the sale.
This s is where the rubber meets the road in your marketing.
Your Online Sales Page Tells The Story of Your Product or Service…
And Explains The Full Benefits Your Prospect Receives From Buying From You
On your sales page, you can overcome every single objection they might have pop into your prospect's head…
And can hammer home ALL of the emotional benefits they'll enjoy from buying from you…
PLUS the "logical" reasons they can use to justify to others why it is such a "smart move" to make the purchase.
The RIGHT sales message, being read by the RIGHT prospect, can be worth MILLIONS of dollars in increased revenue straight into your business.
That's how important it is for you to hire a direct response copywriter like myself who is an expert in writing sales pages.
I FIRMLY believe…
A Killer Online Sales Page Written By A Professional Direct Response Copywriter…
Is THE Best Investment You Can Make In Your Business!!!
Often within minutes of sending traffic to your sales page, you can start seeing IMMEDIATE sales and NEW REVENUE flooding into your bank account!
Could there be any better feeling than watching those profits pile up?
There is simply NO OTHER form of advertising or marketing that will give you such immediate financial gratification.
A Powerfully Persuasive, Well-Researched Online Sales Page…
Can Convert Even The Toughest Prospects Into Paying Customers and Clients
My copywriting idol, the late-great Dan Kennedy used to say his biggest pet peeve was when the business owners he was consulting with would say:
"That's Not Going to Work With My Customers. My Business Is Different."
He would say: " NO IT ISN'T "
And then he would proceed to PROVE that fact to them by convincing them to test his sales letters and direct response copywriting tactics…
Which ALWAYS proved to be successful IF allowed to be done right.

A high-converting landing page is critical to a well-rounded online marketing plan.
As a direct response copywriter, it's my job to write compelling copy that grabs the attention of your website traffic…
… and persuades them to qualify themselves as a lead for you to then market your product or services to.
You do this by immediately offering a big benefit in your headline to keep them reading your full message.
And that then leads them to either opt into your email list to make a call or request for more information.
Whatever the action is that you influence your prospects to take, the ultimate objective with a landing page isn't to close the sale…
… but to QUALIFY them as a solid lead to then market to with the full power of your sales message.
Often this is accomplished by adding your lead to your email list.
Once they are on your list, you can start sending them emails that take them from being a "warm" lead to a paying customer or client Freelance Copywriting Services.
A Great Landing Page Copywriter Offers More Than Just On-Page Copy
There are actually several critical parts to a successful online marketing plan that a competent landing page copywriter should be able to handle for you.
Most notably, in order to get the "Opt-In" or the "Action", you want your prospect to take…
… there needs to be something of real VALUE offered to them.
This "something" is often a Special Report, Cheat-Sheet, Toolkit or E-book that is of real interest to your target audience. It must have enough perceived value that they are willing to hand over one of their most valuable possessions…
… which is their personal information.
Yes, in many ways your private contact info is JUST as or even MORE important to them than cash and Freelance Copywriting Services.
So, this is why you MUST invest a significant amount of time and resources to create the best possible freebie you can to offer to your prospect.
This freebie used to entice your prospect to opt in is called a "Lead Magnet".
And writing and creating your lead magnet is another job any landing page copywriter you hire should be able to take care of for you.
This is one of MY specialties as a direct response copywriter.
In fact, I always offer a special package deal for my clients.  This would include the creation of your lead magnet plus the writing of your actual landing page.
But what happens after the opt-in? Again, this is where email marketing and sales page copywriting come into play.
Your Direct Response Copywriter Should Always Be Proficient In Email Marketing and Sales Page Copywriting
Really, if you want to increase your odds of overall success in your marketing endeavors, it's advantageous to have a freelance copywriter on your team who can do it all.
An experienced and well-rounded direct response copywriter should be able to produce explosive results for you by offering a combination of services that work together.
Ideally, this would include:
💥 Google Search or Social Media Advertising
💥 Landing Page Copywriting
💥 Email Marketing
💥 Sales Page Copywriting
These are all services I not only offer but am considered an expert in.
Together, these copywriting services together will create a "near-perfect" online marketing plan.
A plan designed to consistently drive quality leads into your business that will convert into sales.

Among my copywriting specialties is in creating lead-generation campaigns that will drive a FLOOD of new potential customers into your business.
Lead generation campaigns that utilize the POWER of email copywriting to generate the EXPLOSIVE results you need.
These campaigns typically start with Google Search or Social Media advertising to entice your target market to join your email list.
This is followed up with a series of emails designed to nurture these leads and convert them into paying customers or clients.
It may take one or two emails…
… or it could take dozens of emails (or even more) to properly influence them to act.
Can you imagine how expensive this kind of constant marketing would cost using any other form of media?
Truly, there is NOTHING else that compares with being able to continually build a relationship with your market.
A relationship that only becomes more profitable over time…
… IF you can write the kind of emails that can get that job done.
Hire An Email Copywriter You Can Depend On 
With over 16 years of real-world advertising, marketing, and copywriting experience I wrote my first email campaign all the way back in 2003.
These emails helped build a multi-million dollar business in the healthcare niche.
Later, I sold millions of dollars in residential real estate using my email copywriting skills to engage, qualify and influence my potential customers into being buyers.
As a professional direct response copywriter, I have written successful individual emails and entire email autoresponder series for clients in a wide variety of niches.
Now, I'm ready to do the same for YOU.

A well-written advertorial is one of the BEST investments you can make in your business.
Why? Because advertorials have proven to be one of THE most powerful and cost-effective ways to drive sales and increase profits in your business.
Why are advertorials so powerful and effective?
Well, let me ask you a question…
Have you ever run across an article on a website you frequent or maybe in a magazine that piqued your interest to read…
But someone you ended up buying something recommended?
Well, this wasn't an article.
It was a cleverly disguised sales message that LOOKED like an article.
It probably even provided you with some helpful information…
… before leading you into purchasing something when you originally had NO intention of buying anything.
Yep, you were really reading an advertisement made to look like another article or blog post just like the REAL stories you just read on the same website or in the same magazine.
That shows you the POWER of using advertorials in your marketing plan.
Advertorial copywriting is a specialized skill that takes a professional copywriter with the ability to produce copy that reads like informative editorial content…
But sells with the power of a great direct response sales message.
As a top direct response copywriter for the past 5 years, writing advertorials has become one of my specialties with just a single advertorial I wrote bringing in over 600k in sales for one of my clients!!!
It's truly amazing what a good advertorial can do for your bottom line, so go ahead and contact me to discuss.