Hello, innovative thinkers and digital pioneers!
It's The RSP, and today, I'm ready to share something extraordinary that'll help you transform your online business from a mere concept to a thriving enterprise.
Are you facing that nagging sensation that your online venture just isn't taking off as you envisioned? The pieces are all there: your products are lined up, your website is live, but the response is, well, underwhelming.
It's as if your big idea is getting lost amidst the noise of the online world.
But hold on, don't scroll just yet. Here's a vital question:
Feeling Overwhelmed by the Startup Process? Need a Guide to Navigate the Digital Landscape of Your New Business?
If you're nodding in agreement, then I'm here for you. As a seasoned online business strategist as well as freelance copywriter/copywriting coach, I offer tailored guidance, support, and coaching to help you build your online business from the ground up.
I can walk you through selecting the right tools, creating impactful content, and developing a marketing strategy that resonates with your audience.
You don't have to venture into this exciting yet challenging landscape alone. Simply reach out to me by CLICKING HERE NOW, or if you need IMMEDIATE guidance, call or text me at 727-269-1121, and we'll set your online business on the path to success.
Now, let's delve into today's key insights:
Starting your online business doesn't have to be an expensive endeavor.
In fact, there are countless free tools available that can help streamline your operations, increase productivity, and set your startup on the path to success.
Here are 20 of the best free tools to kickstart your online business: (NOTE- I am not an affiliate for any of these tools – please do your due diligence before purchasing).
20 Free Tools To Kickstart Your Online Business
#1 – Trello: An intuitive project management tool for organizing tasks and managing projects. Its card-based system makes it easy to visualize your workflow and keep track of progress.
#2 – Slack: A communication platform perfect for team collaboration. Its organized chat channels help keep conversations focused and clear, reducing the clutter of back-and-forth emails.
#3 – Google Analytics: Provides insightful data about your website's traffic, user behavior, and audience demographics. Use it to understand your audience better and make data-driven decisions.
#4 – Mailchimp: A powerful email marketing platform for creating email campaigns, managing mailing lists, and tracking campaign performance. It also offers pre-designed templates and a drag-and-drop designer for ease of use.
#5 – Canva: A user-friendly graphic design tool with a vast library of templates. You can create social media graphics, presentations, posters, and more, even with no design experience.
#6 – Hootsuite: Manage multiple social media accounts, schedule posts, and track performance from one dashboard. It also allows you to monitor what people are saying about your brand and respond instantly.
#7 – Asana: A comprehensive task management tool ideal for setting deadlines, assigning tasks, and tracking progress. Its clean, intuitive interface makes project management a breeze.
#8 – HubSpot CRM: A free customer relationship management software that organizes customer data in one place, streamlines sales processes, and provides detailed analytics.
#9 – Buffer: A social media management tool that lets you schedule posts across various platforms, ensuring a consistent social media presence. It also offers analytics to track engagement and performance.
#10 – Wave: Free accounting software that lets you track income and expenses, create professional invoices, and conduct financial reporting. It's designed specifically for small businesses.
#11 – Google Workspace: Offers access to free versions of Gmail, Google Docs, Google Sheets, and Google Slides, allowing for real-time collaboration and seamless file sharing.
#12 – Skype: Reliable software for video conferencing, voice calls, and instant messaging. It also allows screen sharing, making it a great tool for presentations and online meetings.
#13 – LinkedIn Learning: Access a wide range of free and paid courses to develop your business, creative, or tech skills.
#14 – SurveyMonkey: Lets you create professional online surveys to gather customer feedback or conduct market research.
#15 – Pablo: A social media image tool by Buffer, Pablo allows you to design visually engaging images for your social media posts in seconds.
#16 – Yoast SEO: A WordPress plugin that provides SEO tips and insights to optimize your website for search engines, improving your site's visibility and ranking.
#17 – Grammarly: An online writing assistant that checks your writing for grammar, punctuation, style, and tone errors, helping you create polished, professional content.
#18 – Google Trends: Keeps track of trending topics in your industry. Use it to create timely, relevant content that resonates with your audience.
#19 – Dropbox: A cloud storage service that lets you store, sync, and share your files easily, and access them from anywhere.
#20 – Evernote: A note-taking app that helps you capture ideas, create to-do lists, and keep your thoughts organized across all your devices.
All of these tools provide invaluable assistance, and they're all free. But remember, the most critical part of your business is the message you communicate to your audience.
Even with the best tools, if your sales and marketing messages aren't hitting the mark, your business will struggle to reach its full potential. That's where professional copywriting comes in. A seasoned copywriter can create persuasive, compelling content that resonates with your audience, turning leads into customers.
Investing in a professional copywriter might be the best decision you can make for your startup. If you're ready to take your business to the next level, let's chat.
I provide copywriting services tailored to your business needs, helping you communicate your unique value proposition in a way that resonates with your audience and drives sales.
Contact me today, and let's start crafting your killer sales and marketing message.
Unleash the Power of Headlines and Transform Your Marketing Success!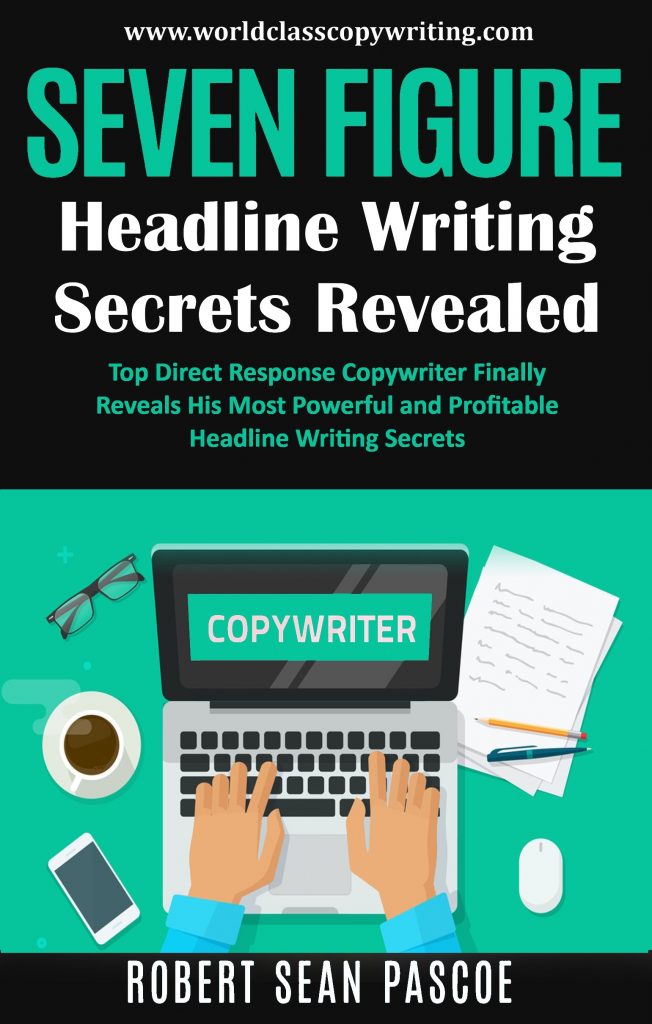 Are you struggling to capture the attention of your prospects? Feel like your headlines are falling flat?
You're not alone, and the solution is just a click away!
Your headline is the gateway to your sales message, and if it's weak, your offer won't even get a glance. But what if you could master the art of writing headlines that speak directly to the hearts and minds of your perfect potential customers?
Introducing my FREE Ebook "Seven Figure Headline Writing Secrets Revealed." Inside, you'll discover a treasure trove of insights gathered from over a decade of studying the greatest copywriters and seven years of real-world experience.
Learn Eight Different Proven Strategies to write headlines that deliver maximum results.
Uncover the Secrets to Grabbing the Attention of your ideal customers.
Explore 16 Foolproof Ways to start any headline and a list of Headline Power Words to supercharge their effectiveness.
Plus, get access to my personal BILLION DOLLAR headline swipe file of the greatest and most successful headlines ever written.
This isn't just another guide. It's a comprehensive toolkit that will immediately supercharge your headline writing, copywriting, and marketing skills.
But wait, there's more! Join my VIP Email List today, and you'll not only receive this transformative Ebook but also daily copywriting, marketing, and money-making tips that have helped clients all over the world skyrocket their sales.
Don't miss out on this limited-time opportunity. Click here to join the VIP Email List and get your FREE Ebook now!
Take control of your headlines and watch your success soar.
The secrets are waiting for you – all you have to do is take action!
ABOUT ROBERT SEAN PASCOE
Robert Sean Pascoe is a seasoned copywriter with a passion for helping startups and small businesses thrive. With years of experience across various industries, Robert has mastered the art and science of crafting persuasive, engaging copy that connects with audiences and drives results.
Robert's journey into copywriting was not a traditional one. He began his career in the corporate world, where he often encountered jargon-filled reports and presentations. Recognizing the need for clear and compelling communication, Robert transitioned into the realm of copywriting.
Since then, he has worked with businesses worldwide, assisting them in refining their messaging, attracting their ideal customers, and amplifying their sales. He specializes in transforming dry, bland content into compelling narratives that drive action.
One valuable insight from his experiences is that every business is unique, with its own distinct story to tell and value to offer. Robert excels in helping businesses tell their stories effectively in ways that resonate with their target audience and position them as the solution they've been seeking.
Robert firmly believes that the right words can transform a business, converting casual browsers into loyal customers and stagnant sales into consistent growth. If you're ready to elevate your business with copy that genuinely connects, Robert Sean Pascoe is the go-to professional. Reach out today and start your journey to compelling, persuasive copywriting, sure to create your business's success story.