Secure your black belts and steady your minds.
We're about to embark on an unexpected journey of metaphorical persuasion. Get ready, because we're off to the dojo!  Yes, we'll be talking today about Mr. Miyagi, the unassuming handyman from "The Karate Kid".
Far from just a karate sensei, Miyagi taught life lessons that echo through time. His iconic phrase, "Wax on, wax off," rings true for all. It's not just about karate, it's about mastering any skill, including copywriting.
Crafting compelling copy isn't just a flurry of creativity. No, my friends, it's about persistence, perfection, and the metaphorical waxing on and waxing off.
Write, edit, and rewrite. Refine until your copy gleams. Perfect.
Mr. Miyagi also taught more than just karate moves. He taught about understanding the soul of your practice.
For copywriting, this means understanding your audience. Write with their dreams, fears, and ambitions in mind. Write with empathy, with love.
Remember Miyagi's lesson on balance? This lesson isn't just for karate, it's for life. It's also critical in copywriting. Balancing facts and persuasion, logic and emotion, sales and storytelling. It's an art form, requiring the precision of a karate master.
Recall the Crane Kick? A surprising technique, catching the opponent off guard. Your copy should do the same. Keep your audience engaged, always wanting more.
Think of Daniel's journey from underdog to champion. It wasn't a straight path. He stumbled and fell but always rose again. This journey is just like your copywriting journey. Initial struggles lead to eventual triumph.
The Karate Kid isn't remembered just for the fight scenes but for the characters and their stories. Miyagi's tale of loss humanized him and drew us into his world. Your copy should do the same – connect with your audience on an emotional level.
Effective copy isn't just about selling a product or service, it's about creating a connection. Tap into the power of emotion. Stir feelings in your readers and spur them into action.
Remember the "paint the fence" scene? It was a lesson in mastering the basics. For copywriters, the basics are understanding your audience, crafting compelling headlines, developing a persuasive narrative, and creating strong calls to action.
Miyagi believed in focus. He said, "Your mind like this water. When it is agitated, it becomes difficult to see. But when you allow it to settle, the answer becomes clear." In copywriting, clarity is key.
Good copywriting, like good karate, requires discipline, understanding, balance, a compelling narrative, mastery of basics, and focus. Embrace these principles, and you're on your way to crafting powerful and persuasive copy.
Ready to start your copywriting journey?
Sign up for my VIP Email List. Get my best copywriting tips, tricks, special offers, and entertaining stories. Plus, my Ebook – Seven Figure Headline Writing Secrets Revealed. Discover my step-by-step system for writing powerful headlines. Can't wait to see you there!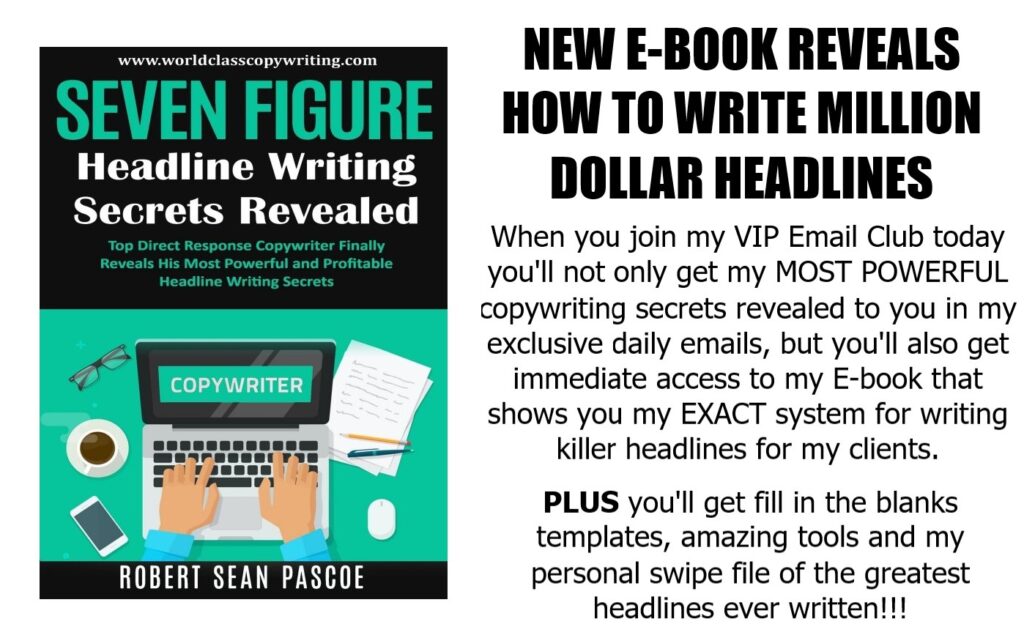 About Robert Sean Pascoe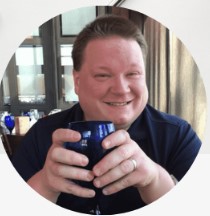 Robert has been a freelance copywriter for over seven years. Now, also as a Copywriting Coach and Strategist, he helps small business owners, aspiring freelance copywriters, and entrepreneurs craft compelling sales messages to build their businesses and increase sales.
When not decoding the world of words, Robert is delving into AI for copywriting and marketing. He also indulges his passion for professional wrestling, writing, and producing a weekly program on YouTube with over 40,000 subscribers. This side gig is a natural extension of his 25 years in the professional wrestling industry as a wrestler, manager, coach, producer, and play-by-play announcer.
Whether you're wrestling with the nuances of writing persuasive emails or creating a buzz for your business, Robert is the coach and strategist you need in your corner.
Sign up for the VIP Email List to embark on a unique journey through the world of copywriting with Robert. Plus, get your free copy of the eBook, "Seven Figure Headline Writing Secrets Revealed", and learn how to craft irresistible headlines that demand attention.