Greetings, fellow cosmic voyagers!
I'm glad you're back because today we're going to fire up the thrusters and blast off into the captivating cosmos of copywriting.
Our final frontier? The fascinating realm of UFOs.
You heard it right. No moon landings or Mars rovers today. We're dealing with the unexplained, the mysterious, the potentially extraterrestrial.
Let's set our time machines for 1947. Our destination? A quiet, dusty corner of New Mexico: Roswell.
Surely, you've stumbled upon the saga. An inexplicable crash. Debris strewn like confetti. An official brush-off of a 'weather balloon'. Yet, whispers suggested a scenario far more otherworldly.
But what truly crashed down that fateful night? Was it a top-secret government gadget, or was it curious extraterrestrials losing control of their cosmic ride? The debate, my friends, continues to this day.
And that, right there, is the magnetic charm of it all. Because, dear reader, controversy fuels conversation.
Picture it: around every water cooler, in every nook and cranny of the internet, even on the sets of late-night talk shows, the Roswell incident stirred up heated debates.
This event engaged millions, entrancing them with a tale as intriguing as any space opera.
And there, in that celestial enigma, lies a valuable lesson for all copywriters.
Controversy. Conflict. Dispute.
These elements reel in your readers, compelling them to join the discourse. Their participation transforms your content from a solitary monologue into a bustling, interactive marketplace of ideas.
A hint of the contentious can morph your copy from a desolate wasteland into a buzzing, vibrant metropolis of engagement.
But, beware, dear voyager. Controversial isn't synonymous with offensive. It's a delicate dance. Tread carefully, as if navigating the rim of a levitating flying saucer.
The Roswell incident is awash with theories. Aliens? Government conspiracy? Every new hypothesis adds an additional layer to the narrative.
That's precisely the effect you should aim for in your copy. Construct a storyline that invites participation, fosters sharing, and prompts commenting.
Transform your readers from passive observers into active contributors. Give them a sense of ownership in the narrative, akin to a UFO enthusiast deciphering the enigmatic puzzle of Roswell.
And remember, your copy need not be filled with controversy from end to end. No siree! Use it strategically, sparingly, like an ace up your sleeve.
Applied judiciously, it can be as electrifying and attractive as a UFO sighting on a clear, starlit night.
So, fellow copywriters, the next time you're crafting content, don't hesitate to sprinkle a little celestial controversy. Keep your audience on their toes, engage them in conversation, and perhaps, they'll be as captivated as an eager UFO enthusiast in search of the elusive truth.
Oh, but don't jet off just yet!
Buckle up for higher levels of engagement and skyrocketing conversion rates by signing up for my VIP Email List. You'll receive my top-tier copywriting strategies, neat tricks, exclusive special deals, and hopefully, a few amusing stories from my slightly oddball life as a copywriter.
And there's more where that came from! You'll also receive my Ebook – Seven Figure Headline Writing Secrets Revealed. Dive into my hands-on guide for creating potent headlines that grip your audience and compel them to read on.
Join me in this stellar journey as we traverse the expansive universe of copywriting together. All set for the voyage? Buckle up and let's shoot for the stars!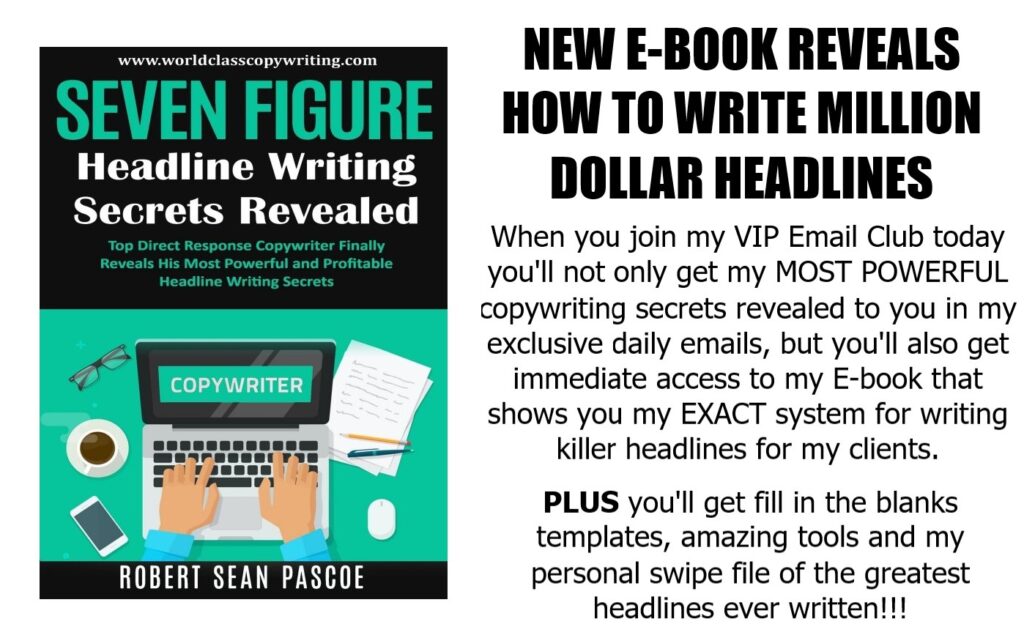 About Robert Sean Pascoe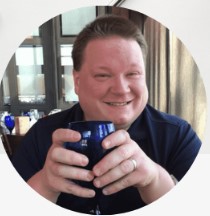 Robert has been a freelance copywriter for over seven years. Now, also as a Copywriting Coach and Strategist, he helps small business owners, aspiring freelance copywriters, and entrepreneurs craft compelling sales messages to build their businesses and increase sales.
When not decoding the world of words, Robert is delving into AI for copywriting and marketing. He also indulges his passion for professional wrestling, writing, and producing a weekly program on YouTube with over 40,000 subscribers. This side gig is a natural extension of his 25 years in the professional wrestling industry as a wrestler, manager, coach, producer, and play-by-play announcer.
Whether you're wrestling with the nuances of writing persuasive emails or creating a buzz for your business, Robert is the coach and strategist you need in your corner.
Sign up for the VIP Email List to embark on a unique journey through the world of copywriting with Robert. Plus, get your free copy of the eBook, "Seven Figure Headline Writing Secrets Revealed", and learn how to craft irresistible headlines that demand attention.