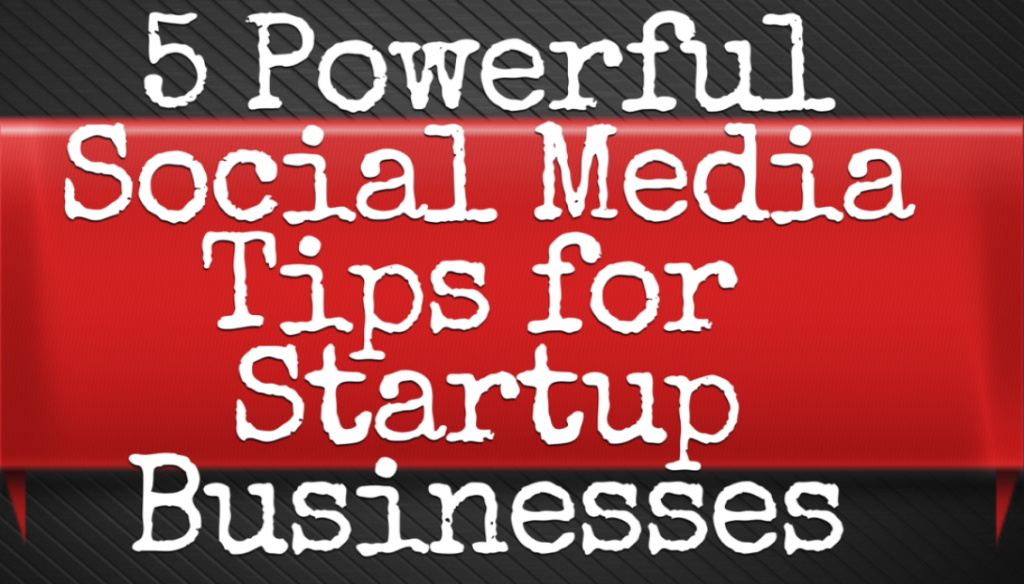 Hello, intrepid explorers of the digital cosmos!
It's The RSP here again, geared up to guide your startup's spaceship through the vast universe of social media.
Are you feeling adrift among the stars, seeking direction and clarity in the digital sphere? The world of social media can often feel like a complex and daunting frontier, especially when you're just launching your brand into the ether.
It's a whole new universe with its unique language, rules, and etiquette. But worry not, dear reader, because I'm here to be your galactic guide.
Do You Feel Overwhelmed in Navigating Social Media for Your Startup?
If that resonates with you, then let's embark on this journey together. As an experienced freelance copywriter and digital marketing strategist, I provide 1 on 1 coaching and completely done-for-you copywriting and content creation.
My services not only boost your brand's presence but also build a robust and consistent voice across all platforms.
Ready to propel your startup into the digital cosmos? Simply reach out to me by CLICKING HERE NOW, or for IMMEDIATE guidance, call or text me at 727-269-1121. I'll be your co-pilot, steering your startup towards success.
Now, let's venture into the uncharted territories of…
Navigating the World of Social Media as a Startup
In this digital age, venturing into social media as a startup is like stepping onto a virtual spacecraft. It's thrilling, challenging, and filled with limitless possibilities. But how do you steer your brand through this complex universe? Here are five cosmic guidelines:
Shape a Unique, Consistent Brand Voice
Your brand voice is the magnetic north of your social media compass. It guides all your communication efforts. It ensures your messaging stays on point, no matter the platform or format. It isn't about choosing a tone or using emojis. It's about creating a unique, identifiable persona that resonates with your target audience.
How do you find this voice? Start with your company's mission, vision, and culture. These guide your brand voice. A tech startup might go for a friendly, accessible voice with everyday language. A high-end lifestyle brand might choose a refined, sophisticated voice.
But a brand voice isn't just about your company's personality. It should appeal to your ideal customer. This is where customer personas make a difference. Understand your audience's wants and needs. Tailor your brand voice to them.
Once you've found your brand voice, stick to it. Consistency is key for a strong brand identity. Your audience should recognize your posts by tone and style.
Struggling to pinpoint your brand voice? I've developed a tool for startups. It can guide you in defining your brand attributes and mapping your tone of voice guidelines.
Observe Your Market Peers
Once you've developed a distinct brand voice, it's time to turn your attention outwards. Look at your competitors and peers in your market space. There's much to learn from their successes and failures on social media.
This isn't about mimicking their strategy, but about understanding what resonates with your shared audience. What kind of posts get the most likes, shares, and comments? Which messages seem to fall flat? And most importantly, what are they not doing that you could be?
Perhaps you notice that competitor A's behind-the-scenes posts generate high engagement. Or maybe competitor B's live Q&As really get the audience involved. Don't be afraid to borrow these strategies and adapt them to suit your brand and audience.
Just as valuable as observing what works is noticing what doesn't. If competitor C's posts always sound overly salesy and don't seem to get much interaction, that's a clear sign to avoid a hard sell approach in your own content.
Broadcast Original Content
The heart of any successful social media strategy is high-quality, original content. This is what differentiates you from the competition, draws in your target audience, and positions you as a thought leader in your industry.
However, creating original content isn't just about throwing up a blog post and calling it a day. It's about delivering real value to your audience. Are you answering the questions they have? Are you offering solutions to their problems? Does your content make their lives better or easier in some way?
This might mean creating a step-by-step guide, sharing insider tips, or simply offering an informed perspective on industry trends. The key is to make sure your content is not only original but also actionable and relevant to your audience.
Select the Right Channels
In the diverse universe of social media, not all platforms are created equal. Just as you wouldn't use LinkedIn to share your vacation snaps, you wouldn't rely on Instagram for B2B networking.
That's why it's crucial to select the right channels for your social media efforts. This will largely depend on your target audience and your product or service. A visually stunning product might do well on Instagram, while a B2B service provider might find LinkedIn more suitable.
Once you've identified your ideal platforms, put your energy into creating tailored content for each. This doesn't mean you have to create entirely new content for each platform. Rather, adapt your core content to suit each channel's specific format and audience.
Experiment with Multimedia
Finally, don't be afraid to mix things up and experiment with multimedia. Today's social media audiences have short attention spans and love dynamic, engaging content. This could be a short video tutorial, a carousel of product photos, or a thought-provoking poll.
The beauty of multimedia is its versatility. A single blog post can be transformed into a short video clip, a series of quote images, or even an infographic. Not only does this keep your content fresh and engaging, but it also allows you to reach different segments of your audience who might prefer different content formats.
Remember, social media is a constantly evolving landscape. What works today might not work tomorrow.
But with a well-defined brand voice, a keen eye on your competition, a commitment to original content, strategic channel selection, and a willingness to experiment, you're well on your way to a powerful social media presence. And if you need a hand navigating this complex journey, I'm here to help with expert copywriting services tailored specifically for startups.
Navigating the social media cosmos can be a thrilling journey for your startup. If you ever feel lost among the stars, I'm here, ready to be your co-pilot. With my expert copywriting services, we can plot a course through social media that connects with your audience and propels your startup forward.
Together, we can make sure your startup's message doesn't just reach the stars but shines as brightly as one.
Unleash the Power of Headlines and Transform Your Marketing Success!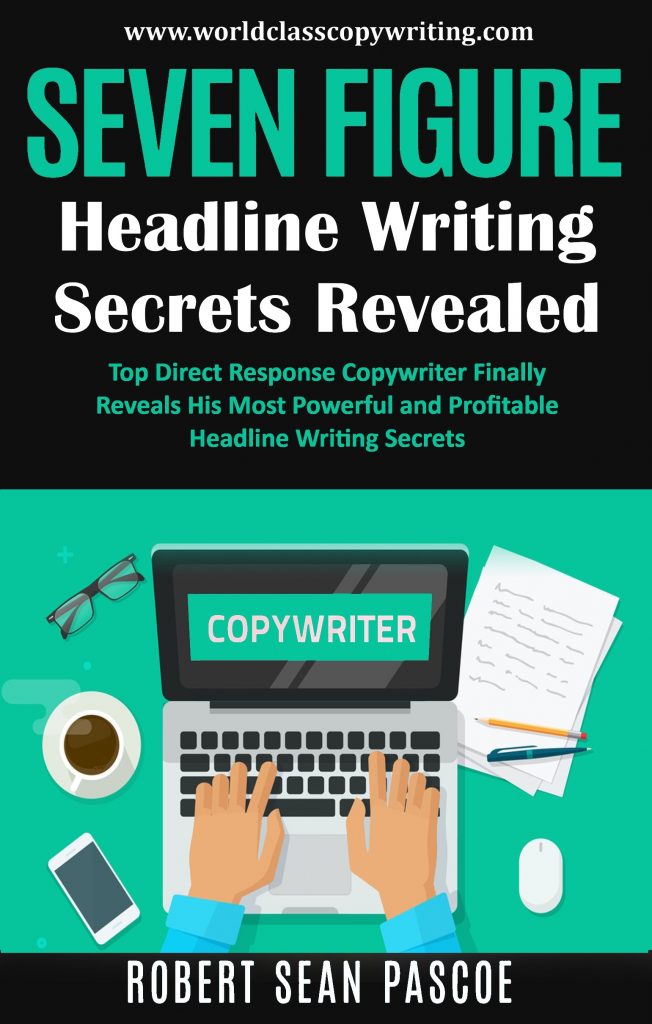 Are you struggling to capture the attention of your prospects? Feel like your headlines are falling flat?
You're not alone, and the solution is just a click away!
Your headline is the gateway to your sales message, and if it's weak, your offer won't even get a glance. But what if you could master the art of writing headlines that speak directly to the hearts and minds of your perfect potential customers?
Introducing my FREE Ebook "Seven Figure Headline Writing Secrets Revealed." Inside, you'll discover a treasure trove of insights gathered from over a decade of studying the greatest copywriters and seven years of real-world experience.
Learn Eight Different Proven Strategies to write headlines that deliver maximum results.
Uncover the Secrets to Grabbing the Attention of your ideal customers.
Explore 16 Foolproof Ways to start any headline and a list of Headline Power Words to supercharge their effectiveness.
Plus, get access to my personal BILLION DOLLAR headline swipe file of the greatest and most successful headlines ever written.
This isn't just another guide. It's a comprehensive toolkit that will immediately supercharge your headline writing, copywriting, and marketing skills.
But wait, there's more! Join my VIP Email List today, and you'll not only receive this transformative Ebook but also daily copywriting, marketing, and money-making tips that have helped clients all over the world skyrocket their sales.
Don't miss out on this limited-time opportunity. Click here to join the VIP Email List and get your FREE Ebook now!
Take control of your headlines and watch your success soar. The secrets are waiting for you – all you have to do is take action!
ABOUT FREELANCE COPYWRITER ROBERT SEAN PASCOE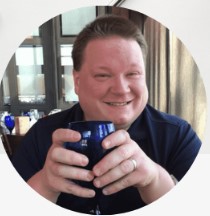 Meet Robert Sean Pascoe, your intergalactic guide through the cosmos of copywriting. A seasoned professional with years of experience under his belt, Robert has helped countless startups navigate the intricate maze of effective communication, branding, and audience engagement.
With an innate talent for words and a genuine passion for helping businesses grow, Robert has a unique knack for turning complex ideas into compelling narratives. His philosophy is simple: every business has a story that deserves to be told—and told well.
Over the years, Robert has developed a reputation for delivering persuasive, impactful copy that not only resonates with audiences but also drives conversions. His work goes beyond crafting beautiful prose; he delves deep into the psyche of your target market to create messages that inspire action.
Now, imagine the immense power of Robert's storytelling and strategic thinking applied to your startup's social media strategy. Envision your brand standing out in the crowded social media space, your message echoing across platforms, and your audience growing exponentially. That's the power of expert copywriting.
Don't just drift aimlessly in the vast social media universe. Let Robert Sean Pascoe take the wheel. With his expert copywriting services, you're not just guaranteed a smooth ride—you're headed straight for the stars.
Get in touch today and lets begin this exciting journey together.