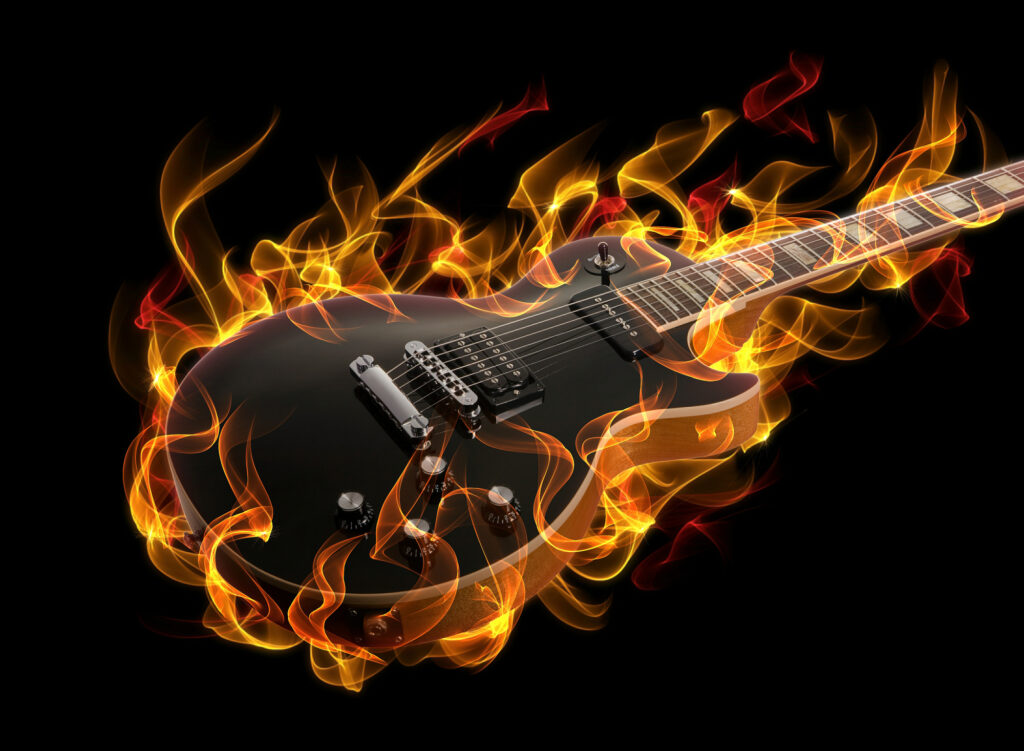 Ready to ride the Highway to Hell with me my friends? Well the Devil horns are OUT. And my head is BANGING.
Why in such a hard rocking mood? Well, yesterday I was listening to the great Eddie Trunk who was talking about the RETURN to the stage of one of my all time favorite rock bands…
AC/DC!!!
Yes, the THUNDER from DOWN UNDER is coming back after a long hiatus to headline a GIANT 3 day festival in California. And no I won't be going. My days of doing all day (and night) festivals are OVER.
Maybe its part of getting older but I honestly prefer to sit in the comfort of air-conditioned "Casa Pascoe" with Jess and our two kitties than be out in the masses. But part of me DOES with I was going to be there for that moment the incredible Angus Young steps out onto the stage again duck walking across the stage, pounding out those earth shaking power chords.
Now, I'm not under any illusions that they'll be as good as in their heyday. But there's something INCREDIBLY cool and exciting about seeing one of your favorite music acts still kicking ass on stage. And I'm lucky to have seen them twice in the past and those memories are friggin INCREDIBLE.
This all got me thinking about my ABSOLUTE FAVORITE song by AC/DC which is "Rock N Roll Aint Noise Pollution".
What an AWESOME pure hard rocking song! Simple. Fun. No deep messaging. My kind of stuff baby!
But the truth is that advertising and marketing is FULL of true noise pollution.
So, how do you make sure copywriting isn't STAMPED with a "hot garbage" label?
Here's how…
1. Stay Authentic, Stay LOUD!
In rock 'n roll, authenticity is KING. Just like AC/DC never compromised on their signature sound, you shouldn't either. No need to dress your copy in fancy jargon or pretentious fluff. Keep it real, keep it loud, keep it YOU. Your readers will hear the genuine voice behind the words and resonate with it. Don't fake it, 'cause the crowd always knows a poser!
2. Riff it with RELEVANCE!
Remember Angus Young's iconic riffs? They stick because they're relevant to the song's core. Your copy should do the same. Speak directly to your audience's needs, wants, and desires. Dive deep into their psyche, understand their pain points, and jam with solutions. No one likes a song (or a copy) that meanders without purpose.
3. Keep it Tight, Keep the Beat!
A rock song that drags is no better than a copy that's too long-winded. Get to the point, and get there FAST. Be concise. Let every word serve a purpose, making sure each line hits the reader like a perfectly timed drum beat.
4. Bring the PASSION, Bring the FIRE!
Whether it's a blazing guitar solo or a killer hook, passion is the driving force. Pour your heart and soul into your copy. When you're passionate about what you're writing, it's contagious. Your readers will feel the burn, the excitement, the urge to act.
5. Always Leave 'em Wanting More!
Just like a classic AC/DC song that ends leaving you craving for more, your copy should tease, tantalize, and pique curiosity. Whether it's through an intriguing CTA or an open-ended promise of more value, ensure your audience is always left hungry for the next piece.
6. Evolve but NEVER Forget Your Roots!
While it's essential to keep up with the times, always remember what made you (or your brand) unique in the first place. AC/DC might have evolved over the years, but they never forgot their roots. Your copy should reflect your brand's core values, even as you adapt to the changing landscape.
The Big Rocking Finale
Rock n Roll ain't just about loud guitars and anthemic choruses. It's a way of life. It's about breaking the mold, standing out, and truly connecting with the crowd. And, if done right, copywriting can hit those same electrifying notes. So, next time you sit down to write, channel your inner rockstar, and let your words set the stage on fire! After all, in the words of the legendary AC/DC, "For those about to write, we salute you!"
Now, I'm gonna go put my SECOND favorite AC/DC album "The Razor's Edge" on the old turntable…
Any idea what my FAVORITE is? Let me know in the comments below.
Oh, if you need any copywriting help just give this a click to get in touch. 
About the Author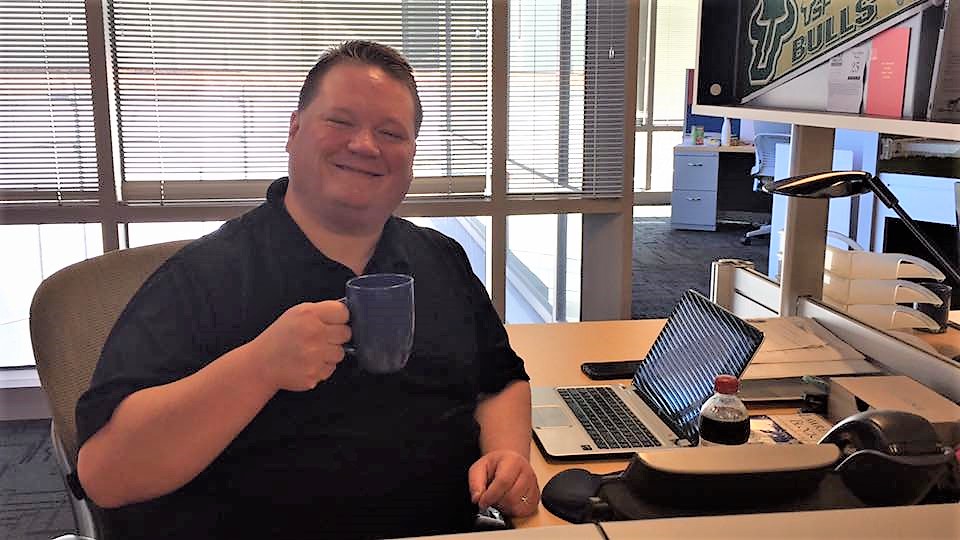 Robert Sean Pascoe is a direct response copywriter and marketing strategist who works with entrepreneurs worldwide to create advertising and marketing campaigns that MAXIMIZE their profits.
He (obviously) LOVES Rock N Roll, old school pro wrestling, Star Wars and pretty much ANYTHING 1980's.
With 7 years of freelance copywriting experience and a lifetime in sales, Robert knows how to use the power of words to sell virtually anything to anyone, especially if the market has been properly defined (and you BETTER have that right!).
Robert enjoys primarily working with small business owners to sell more of their products and services through the power of direct response advertising and marketing.
He has written sales copy for companies in such diverse niches as Weight Loss Supplements, Skin Care, Male Enhancement, Local Marketing Agencies, Live Event Seminars, Software Developers, Insurance Agencies, Real Estate Brokerages, Marketing Consultants, and many, many more.
If you need some help crafting a KILLER sales message that puts more of the GREEN stuff in your pocket than contact Robert now.