Ready for another cinematic adventure? Today, we're talking about GODZILLA.
Yes, THAT Godzilla!
The colossal beast that's been rumbling across our screens for decades (I used to watch him every Saturday on the "Creature Double Feature" way back in the early 80's – yes I'm dating myself big time).
Why Godzilla though, you might ask?
Well, buckle up, copywriting comrades, you're in for a treat.
Godzilla. The mammoth icon. The unstoppable force. He's more than a monster. He's a metaphor. A symbol of immense impact.
And isn't that what we want with our copy? Absolutely!
Picture it for a second. Your copy, stomping through the clutter. Unignorable. Unforgettable. Powerful. Like Godzilla roaring through a city skyline, your words can command attention.
But here's the twist. It's not about size. Or volume. It's about presence. Godzilla's not just big. It's memorable. It's impactful. That's our goal with copywriting. We don't just want words; we want words that leave imprints.
Godzilla is a force of nature. Organic, raw, real.
Your copy should reflect that. It should be genuine. Natural. It shouldn't feel forced or artificial. It should resonate.
How do we achieve this? How do we 'Godzilla-ize' our copy?
Simple. Know your audience. Understand what moves them. Speak to those emotions. Make an impact.
Be bold. Audacious. Brave. Like Godzilla, you need to roar.
Playing safe won't get you noticed. Safe doesn't captivate. Safe doesn't leave imprints. You've got to be daring!
Also, be authentic. Falsehood rings loud and clear. Let your true self shine. Be honest. Be real. Be you.
Finally, consistency. Godzilla didn't become a legend overnight. It took time.
The same goes for your copy. Consistency is key. Keep roaring. Keep impacting.
Alright, my marketing marauders, it's time to wrap up our Godzilla-esque marketing lesson. The message is simple. Be bold, authentic, and understand your audience. Let your words roar!
But before we go, are you ready to level up your copywriting game? Join my VIP Email List for top-notch copywriting tips, tricks, special offers, and hopefully entertaining anecdotes.
And the bonus? My Ebook – Seven Figure Headline Writing Secrets Revealed. It's a step-by-step guide to creating headlines that roar.
So, ready to roar? I thought so!
Let's do this!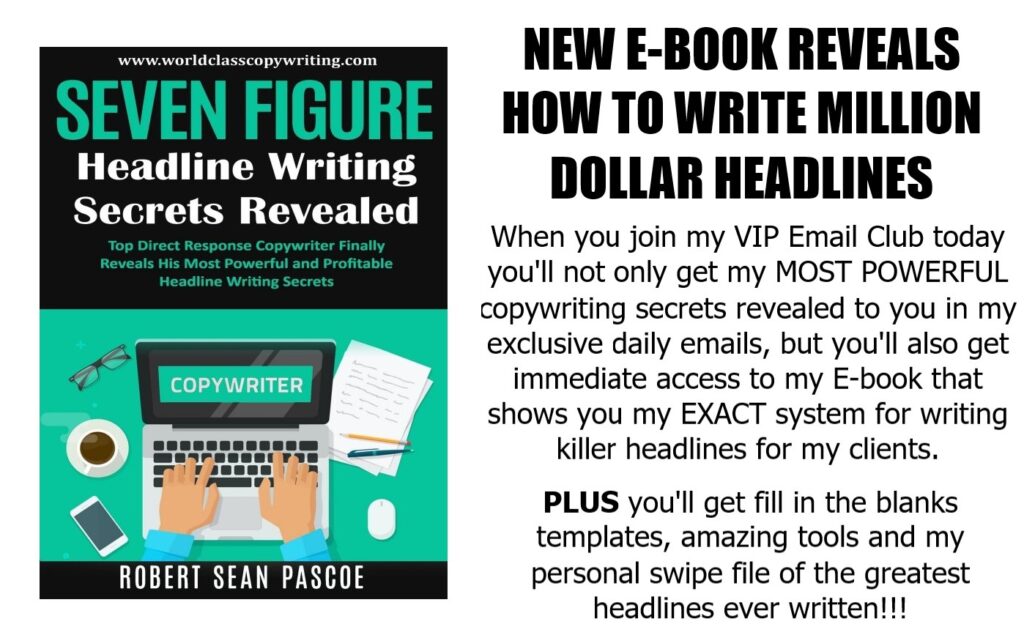 About Robert Sean Pascoe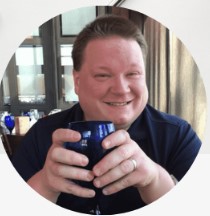 Robert has been a freelance copywriter for over seven years. Now, also as a Copywriting Coach and Strategist, he helps small business owners, aspiring freelance copywriters, and entrepreneurs craft compelling sales messages to build their businesses and increase sales.
When not decoding the world of words, Robert is delving into AI for copywriting and marketing. He also indulges his passion for professional wrestling, writing, and producing a weekly program on YouTube with over 40,000 subscribers. This side gig is a natural extension of his 25 years in the professional wrestling industry as a wrestler, manager, coach, producer, and play-by-play announcer.
Whether you're wrestling with the nuances of writing persuasive emails or creating a buzz for your business, Robert is the coach and strategist you need in your corner.
Sign up for the VIP Email List to embark on a unique journey through the world of copywriting with Robert. Plus, get your free copy of the eBook, "Seven Figure Headline Writing Secrets Revealed", and learn how to craft irresistible headlines that demand attention.