Today, we're on the precipice of a riveting tale that's a touch more unsettling than your typical campfire story.
Yet, it's not all eerie shadows and goosebumps-inducing suspense.
Buried within this account is a gem of wisdom essential for anyone intrigued with the power of copywriting.
We're about to navigate the labyrinthine narrative of the Sallie House Haunting in Atchison, Kansas.
Indeed, we're plunging into a realm of inexplicable phenomena – spectral figures, objects defying physics, and unaccountable scratches, all encapsulating the very essence of a classic haunting.
But amidst this otherworldly chaos, there lies a connection. Yes, a tether to the world of copywriting.
Now, this is where I'd usually say, "Grab your popcorn," but considering the chilling story ahead, you might want to switch that out for a comforting hot cocoa or, if you're anything like me, a stiff bourbon on the rocks.
Alright, let's dim the lights and get started.
Tony and Debra Pickman, the unsuspecting couple, move into a lovely, quaint house, ready to start their lives together.
All seems well until they start noticing strange happenings – items moving around, unexplainable sounds, and worst of all, actual physical harm inflicted on poor Tony.
Paranormal investigators are soon called in, and lo and behold, the house is deemed haunted by a spirit named "Sallie".
Scary stuff, right? But here's the kicker, as much as this sounds like a script straight out of a Hollywood horror movie, it isn't.
The Pickmans' experiences at the Sallie House were very real. And to this day, the house is considered one of the most haunted places in America.
So, where does copywriting come into play in this spectral saga?
It's all about testimonials, my friends.
The story of the Sallie House isn't terrifying because of the details, but because of the personal testimonials of those who lived it.
The Pickmans and the numerous investigators who experienced the haunting first-hand add a real layer of credibility.
In copywriting, what we need to strive for when promoting a product or service. Including customer testimonials adds a personal touch to your copy that can't be achieved through the slickest sales jargon or the fanciest prose.
Think about it. Which would you find more convincing? A company saying, "Our product is the best," or a real-life customer saying, "This product changed my life"?
Just like with the Sallie House Haunting, real experiences, and personal testimonials hold power.
They provide validation and build trust.
They add authenticity to your claims and give potential customers the confidence to believe in your product or service.
So, if your product has made a difference in someone's life, share their story!
Whether it's as simple as a quote or as elaborate as a case study, personal testimonials can be the difference between a prospect clicking the 'buy' button or just moving along.
There you have it, folks!
We've journeyed through a haunted house and come out the other side with a valuable copywriting lesson. Pretty fun, huh?
And remember, if you want more thrilling tales and copywriting tips straight from the horse's mouth, sign up for my VIP Email List.
You'll get IMMEDIATE access to my SUPER-POPULAR Ebook – Seven Figure Headline Writing Secrets Revealed and much more!
So, what are you waiting for?
Sign up and let's conquer the world of copywriting together!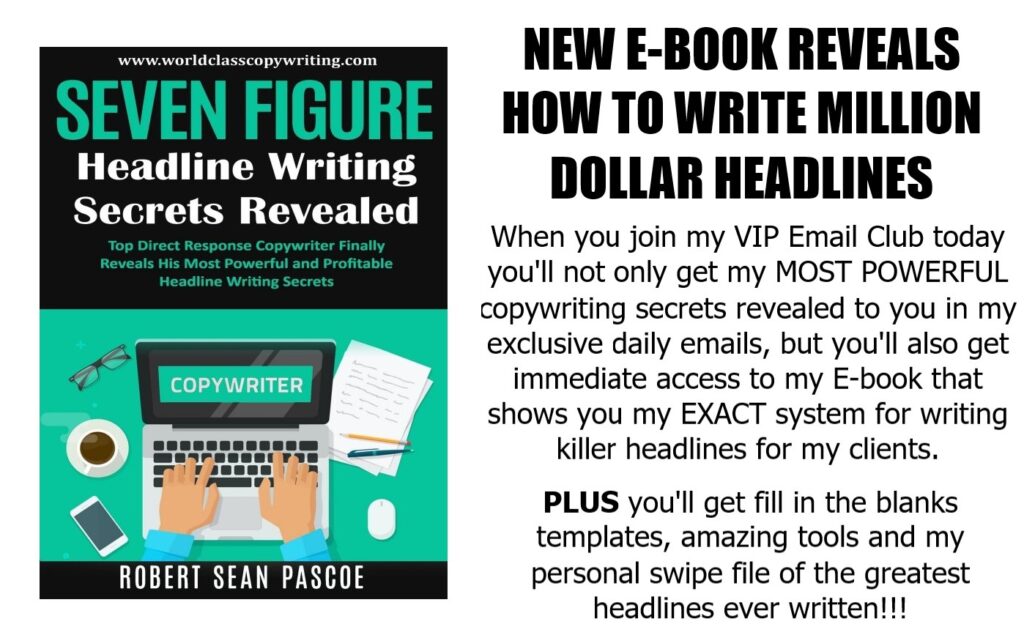 About Robert Sean Pascoe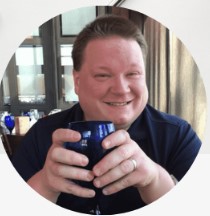 Robert has been a freelance copywriter for over seven years. Now, also as a Copywriting Coach and Strategist, he helps small business owners, aspiring freelance copywriters, and entrepreneurs craft compelling sales messages to build their businesses and increase sales.
When not decoding the world of words, Robert is delving into AI for copywriting and marketing. He also indulges his passion for professional wrestling, writing, and producing a weekly program on YouTube with over 40,000 subscribers. This side gig is a natural extension of his 25 years in the professional wrestling industry as a wrestler, manager, coach, producer, and play-by-play announcer.
Whether you're wrestling with the nuances of writing persuasive emails or creating a buzz for your business, Robert is the coach and strategist you need in your corner.
Sign up for the VIP Email List to embark on a unique journey through the world of copywriting with Robert. Plus, get your free copy of the eBook, "Seven Figure Headline Writing Secrets Revealed", and learn how to craft irresistible headlines that demand attention.