Hold on tight! We're about to delve into an unnerving tale of the supernatural that inspired a bone-chilling Hollywood classic.
And here's the spin – we'll be drawing some intriguing lessons for our marketing toolbox. Intrigued? Let's dig in!
Our protagonist for this chilling narrative is Roland Doe, the pseudonym for an allegedly demon-possessed boy. The twisty, spine-tingling incidents surrounding this boy served as the foundation for the film, "The Exorcist."
That's right, the same film that had audiences trembling in their seats!
Roland's story is one that is both eerie and bizarre, the kind that raises the hairs on the back of your neck. It's the sort of tale that forces you to lean in, even if you're doing so from behind your fingers. Makes you wonder, doesn't it?
Why do we find such macabre tales so fascinating? Well, it's because shock value sells. It commands attention. The outrageous, the unbelievable, the downright chilling – they are all potent bait for the human mind. We can't help but want to know more, no matter how unsettling the narrative.
And therein lies your marketing gem. Sometimes, you need to push the envelope to capture your audience's attention. A little shock value, used correctly, can create an irresistible pull.
It can make your audience sit up and take notice. It's like a sudden, loud noise in a silent room. Impossible to ignore.
But before we go any further, it's essential to remember that with great power comes great responsibility. When dealing with sensitive topics, tread lightly. Be mindful of your audience's comfort zone. Yes, push the boundaries, but do so with empathy and respect.
Here's the catch, though. Even years after its initial release, "The Exorcist" remains a cultural touchstone. Why? Because it deftly wove shock value with storytelling and handled a sensitive topic with care. That's the magic formula, folks.
Shocking, unbelievable content will pique curiosity and capture attention. But it's the delicate handling of sensitive matters that will keep your audience engaged. It's a balancing act, a dance of sorts, and mastering it can make your content unforgettable.
Speaking of unforgettable, I have something that might pique your interest.
Ready for more?
If you're excited about diving deeper into the fascinating world of copywriting, why not sign up for my VIP Email List? You'll get my insider copywriting tips, sneaky tricks, exclusive special offers, and (hopefully) a few amusing anecdotes from my unique life journey.
And let's not forget, you'll also receive my Ebook – Seven Figure Headline Writing Secrets Revealed.
Although it may not be as heart-stopping as "The Exorcist," it will surely equip you with a powerful skill set – the art of crafting headlines that draw your audience in and keep them hooked.
Ready to join? Let's go!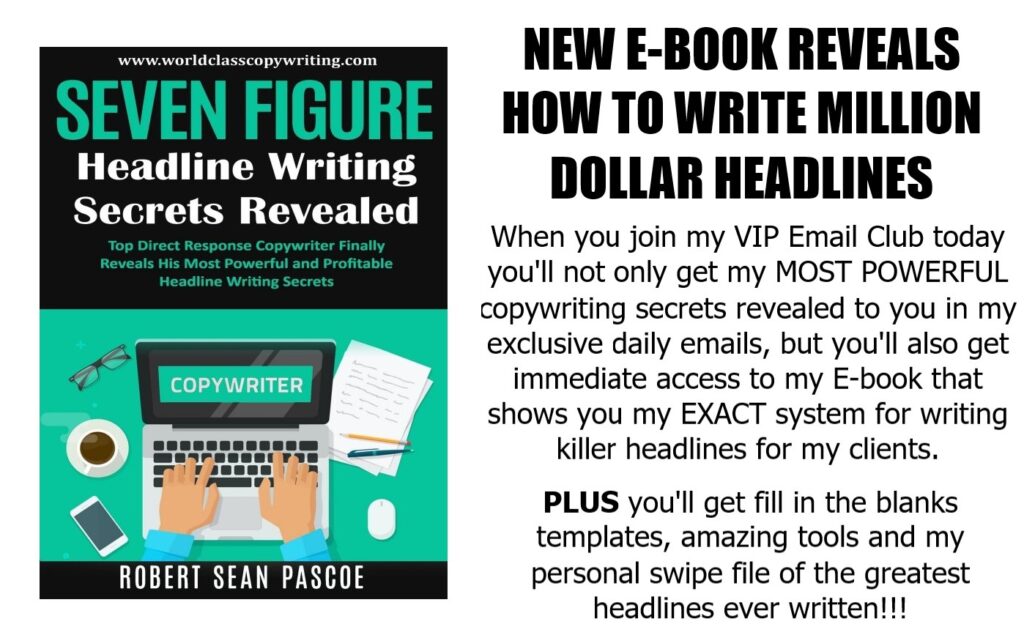 About Robert Sean Pascoe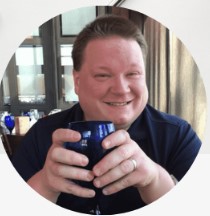 Robert has been a freelance copywriter for over seven years. Now, also as a Copywriting Coach and Strategist, he helps small business owners, aspiring freelance copywriters, and entrepreneurs craft compelling sales messages to build their businesses and increase sales.
When not decoding the world of words, Robert is delving into AI for copywriting and marketing. He also indulges his passion for professional wrestling, writing, and producing a weekly program on YouTube with over 40,000 subscribers. This side gig is a natural extension of his 25 years in the professional wrestling industry as a wrestler, manager, coach, producer, and play-by-play announcer.
Whether you're wrestling with the nuances of writing persuasive emails or creating a buzz for your business, Robert is the coach and strategist you need in your corner.
Sign up for the VIP Email List to embark on a unique journey through the world of copywriting with Robert. Plus, get your free copy of the eBook, "Seven Figure Headline Writing Secrets Revealed", and learn how to craft irresistible headlines that demand attention.