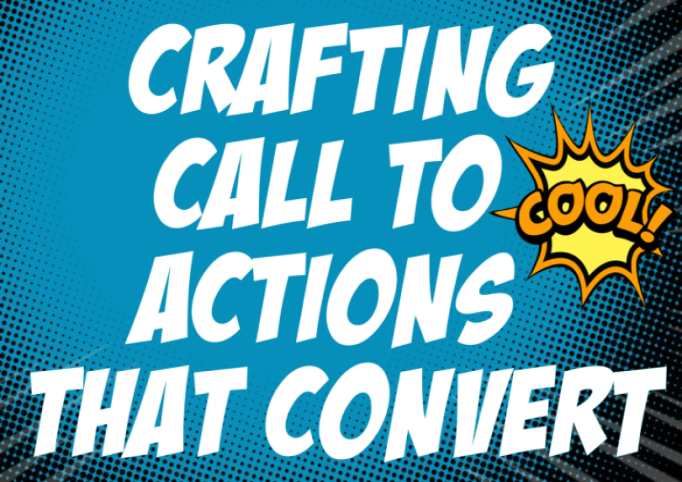 Hey there, rock 'n' roll warriors of the marketing world!
It's your ringmaster of rhetoric, The RSP, back with another bodyslam of a blog post for your enlightenment and entertainment.
We're about to embark on a radical rollercoaster of a ride into the neon-lit arena of digital marketing. So grab your mullet, slap on those shades, and get ready to dive into the mosh pit of wisdom!
Are Your CTAs Feeling More New Kids on the Block Than Guns N' Roses?
If your Call-To-Actions (CTAs) are feeling more boy band than rock legend, fear not! I'm here to help you crank the volume up to 11 and make your CTAs hit harder than a Hulk Hogan body slam.
Let's hit the road together, as I offer you the keys to the marketing kingdom, with my personalized coaching and primo copywriting services that'll turn your brand into a true headliner.
Ready to rock the stage? Just CLICK HERE NOW or dial 727-269-1121, and we'll start shredding some serious digital marketing riffs!
And now, for the headlining act…
Crafting CTAs That Convert: A Journey Down Memory Lane
Understanding Your Audience – "Know Your Enemy" (Rage Against the Machine)
Just as Rage Against the Machine ignited a generation with their politically charged lyrics, you must know your fans' desires and fears. Dive into their world; understand what makes them headbang or hold up those lighters. With insights as raw and authentic as a live performance, you'll be penning marketing anthems that turn casual listeners into lifelong fans.
Be Clear and Specific – "Say It Loud and Sing It Proud Today" (Oasis)
Think Oasis' unforgettable choruses; your message needs to be just as clear and catchy. Vague won't cut it in the world of rock n roll. Be specific, like "Grab Your FREE Backstage Pass Today" or "Join the VIP Fan Club Now." Your fans will appreciate the clarity, and you'll be the talk of the marketing stage.
Use Action-Oriented Verbs – "Jump" (Van Halen)
Remember how "Jump" made you feel? That's the energy you want to bring to your CTAs. Start them with a bang using action verbs like "Rock On," "Download," or "Get Started." Let them feel the beat of your brand and watch them leap into action, crowd-surfing all the way to the checkout.
Create a Sense of Urgency – "Don't Stop Believin'" (Journey)
Build the anticipation like the opening riff of a Journey classic. A CTA with urgency is the drum solo in your marketing symphony. "Last Chance to Meet the Band – Act Now!" could create a frenzy. Make it urgent, make it exciting, and watch the fans rush the stage.
Play with Colors and Designs – "Paint It, Black" (The Rolling Stones)
Your CTAs should be as visually striking as The Rolling Stones' album covers. Experiment with bold contrasts, electric colors, and iconic imagery. Whether it's a psychedelic twist or a sleek, black-and-white affair, ensure your CTA rocks visually while still harmonizing with your brand's unique style.
Offer Value – "Money for Nothing" (Dire Straits)
Give them that rockstar treatment! Think VIP experiences, exclusive tracks, or insider secrets. "Get Your FREE Rocker Toolkit Today" could be the backstage pass they've been waiting for. When you make them feel like a part of the band, they'll stick around for the encore and beyond.
Test and Analyze – "Every Breath You Take" (The Police)
In the ever-changing world of rock n roll marketing, you've got to keep your finger on the pulse. Regularly monitor and adjust your CTAs like a sound engineer perfecting a live mix. Track the hits, learn from the flops, and keep refining until your CTAs are as timeless and effective as Sting's vocals.
With these rock-inspired guidelines, your CTAs will not only be music to your audience's ears but a chart-topping success in the world of digital marketing. Rock on! ????
CONCLUSION
So there you have it, my rock gods and goddesses!
A wicked setlist to turn your CTAs from one-hit wonders into legendary rock anthems.
And if you still feel like a rookie in a rock world, never fear! With my 1-on-1 coaching and tailored copywriting services, we'll transform your brand into a chart-topper.
Ready to join the Rock 'n' Roll Hall of Fame of marketing success? Just CLICK HERE NOW or give me a buzz at 727-269-1121.
Let's rock this gig together and make your marketing music that never fades away.
Keep on rockin', and may your CTAs always be the encore your fans demand! ????????????
ABOUT "THE RSP" – ROBERT SEAN PASCOE
Dust off those vinyl records, tease up that hair, and get ready to meet the maestro of metaphors, the Axl Rose of advertising, the Bon Jovi of branding: Robert Sean Pascoe, or "The RSP."
With a career that's as flashy and glamorous as an '80s glam rock band, Robert's taken the marketing world by storm, just like Van Halen took over the airwaves.
With over a decade of rocking out in the copywriting arena, he's got the instinct for hits, the rhythm for resonance, and the voice to make your brand as unforgettable as "Every Breath You Take."
What makes The RSP the headliner of his era?
It's the sheer electrifying passion, baby! Robert looks at your business like it's a chart-topping single waiting to happen. Through copy that's catchier than "Sweet Child O' Mine," he's taken brands from the garage to the big stage, turning them into icons of their industry.
But that's not where the tour ends. Offstage, Robert's spreading the wisdom of words. His blog reads like the liner notes to "Thriller," and his public speaking's like an MTV Unplugged session, intimate and impactful. He's even shaping the future rockstars of copywriting, forever in tune with the beat of the marketing world.
Living by a mantra as timeless as a Journey ballad, Robert's not just promoting—he's performing anthems that inspire, ballads that boost confidence, and riffs that resonate.
With creativity as wild as Mötley Crüe's stage shows, strategic thinking as tight as Prince's grooves, and a commitment to excellence that echoes the legends of the '80s, The RSP is your go-to frontman for taking your brand to the big time.
So, if you're ready to give your brand the rockstar treatment, contact Robert Sean Pascoe. He's your ticket to marketing stardom, ready to make your brand the showstopper it was born to be.
Crank up the volume, unleash the pyrotechnics, and let's rock this marketing world like it's 1989! ????????????