Are you a business owner wondering why your sales numbers aren't hitting the mark?
It could be due to problems with your sales copy.
Sales Copy – The Silent Killer?
Running a business involves juggling multiple elements – product development, customer service, marketing, and so much more. Amidst these competing demands, the importance of sales copy can often be overlooked.
But what if I told you that ineffective sales copy might be the silent killer holding your business back?
Let's look at some CRITICAL areas of your sales copy you need to pay attention to.
#1 – First Impressions Matter
Your sales copy is often the first point of interaction between you and potential customers. If it's vague, confusing, or downright uninteresting, it can deter potential customers.
In a digital world filled with distractions, you have only seconds to make a compelling impression. A catchy headline, a gripping opening line, and a compelling narrative can be the difference between a swift exit or an engaged visitor.
High-quality, persuasive sales copy can immediately captivate your audience, communicating value and sparking interest. It's not just about selling your product or service; it's about selling an experience or a journey.
#2 – Clarity is Key
Does your sales copy clearly articulate what you're offering and why it matters to your audience? Remember, customers aren't interested in jargon or lofty promises. They want to understand how your product or service will solve their problem or improve their lives.
Clarity in sales copy does not mean oversimplifying or dumbing down your message. It means articulating the benefits and value of your offering in a way that resonates with your audience. Clear, compelling copy communicates this effectively, leading to increased conversions and sales.
#3 – The Power of Persuasion
Persuasion is the cornerstone of successful sales copy. It's about more than just making a compelling argument – it's about speaking to the heart of your audience, making them feel understood, and guiding them towards a solution (your product or service).
Persuasion involves understanding your audience's needs and wants, their hopes and fears, and aligning your product or service as a solution. Effective sales copy leverages persuasion techniques like storytelling, social proof, and scarcity to nudge the audience towards a buying decision.
#4 – Consistency and Cohesion
Your sales copy should consistently communicate your brand voice and values across all platforms. Whether it's your website, social media, or email marketing, your voice and message should be consistent.
This consistency fosters a sense of familiarity and trust with your audience, crucial elements in the buying decision process. It makes your brand recognizable and reliable in a crowded market, giving you a competitive edge.
#5 – Call to Action
Lastly, great sales copy includes a clear, compelling call to action. Without this, your audience may feel engaged and convinced, but ultimately directionless.
A call to action is not just about telling your audience what to do next. It's about making it irresistible for them to take that next step. The call to action is the final nudge, prompting them to take the desired action – whether that's making a purchase, signing up for a newsletter, or contacting you for more information.
Are Your Words Working Against You?
Crafting effective sales copy is both an art and a science. It requires a deep understanding of your audience, creativity, and knowledge of persuasion techniques.
When done right, it's a powerful tool that can dramatically boost your sales. But if you're struggling, it can feel like your words are working against you, pulling you away from your sales goals.
Let Me Help You
As an experienced professional copywriter, I can help you navigate the complexities of sales copy, turning your words into a powerful sales tool. I understand your challenges, your goals, and the marketplace. With a passion for storytelling and a deep understanding of persuasion techniques, I'll help you create copy that compels your audience to act.
Why wrestle with words when you can focus on what you do best – running your business? Leave the word crafting to me.
Let's work together to transform your sales copy from a business killer to a sales generator.
Are you ready to turn your sales copy into a powerful asset that boosts your business? Contact me today. Let's make your vision a reality and get those sales numbers soaring.
Robert Sean Pascoe
ABOUT ROBERT SEAN PASCOE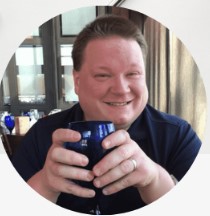 Robert Sean Pascoe is a seasoned copywriter with a passion for helping startups and small businesses thrive. With years of experience across various industries, Robert has mastered the art and science of crafting persuasive, engaging copy that connects with audiences and drives results.
Robert's journey into copywriting was not a traditional one. He began his career in the corporate world, where he often encountered jargon-filled reports and presentations. Recognizing the need for clear and compelling communication, Robert transitioned into the realm of copywriting.
Since then, he has worked with businesses worldwide, assisting them in refining their messaging, attracting their ideal customers, and amplifying their sales. He specializes in transforming dry, bland content into compelling narratives that drive action.
One valuable insight from his experiences is that every business is unique, with its own distinct story to tell and value to offer. Robert excels in helping businesses tell their stories effectively in ways that resonate with their target audience and position them as the solution they've been seeking.
Robert firmly believes that the right words can transform a business, converting casual browsers into loyal customers and stagnant sales into consistent growth. If you're ready to elevate your business with copy that genuinely connects, Robert Sean Pascoe is the go-to professional. Reach out today and start your journey to compelling, persuasive copywriting, sure to create your business's success story.