Hello, rockstar entrepreneur! Ready to supercharge your content game? With persuasive copywriting, you're not just boosting sales; you're initiating an engaging conversation with your audience.
Understanding Your Audience: Dive Deep and Discover
Step one, let's embody Sherlock Holmes. To truly connect with your audience, you need to understand their ambitions, fears, and desires. It's like setting the GPS to your destination: By crafting tailored messages, you're creating a roadmap that leads directly to their heart. Remember, the more you resonate, the more they'll respond.
Your Value Proposition: Stand Out and Shine
In the crowded marketplace, your value proposition is your North Star. It's what sets you apart. Whether you're offering a time-saving solution like our hypothetical software or a groundbreaking product, it's vital to articulate why YOU are the better choice. "Our software doesn't just automate tasks — it reshapes the way businesses operate, freeing up time and resources."
Emotion-driven Content: The Key to Engagement
Stories and emotions are the heartbeats of great content. Instead of mere selling, let's narrate captivating tales that embody the dreams and aspirations of your audience. Pair these stories with genuine testimonials, making them living proof of the promises you make. "With our solution, Sarah from TechCorp finally got the weekend getaway she always postponed due to tedious administrative tasks."
Clear Calls-to-Action: Your Guidepost to Success
The power of decision often lies in simplicity. After showcasing your value, make it irresistibly easy for them to take the next step. With precise, enticing call-to-actions, you're handing them a golden key to a realm of benefits. So, will it be a "Unlock Now" or a "Begin Your Transformation Today!"?
The Power of Social Proof: Showcasing Success
In today's digital age, seeing is believing. To solidify your claims, present concrete evidence of your success. Be it in the form of gleaming reviews, detailed case studies, or stats of satisfied customers — social proof is your trust-building tool. "Already 10k entrepreneurs have amplified their results. Will you be the next success story?"
Injecting Urgency: Seize the Moment
FOMO (Fear of Missing Out) isn't just a trendy term; it's a potent psychological trigger. By injecting urgency into your offers, you're lighting a fire of action under your prospects. Whether it's a limited-time discount or exclusive access for early sign-ups, create an irresistible urge to act promptly.
Building Relationships Through Copy
In the grand scheme of things, persuasive copy is more than mere words; it's about cultivating genuine relationships. With trust, engagement, and mutual value at its core, are you ready to redefine success?
Dive deep into the world of persuasive copy with us — and watch as your business takes flight!
Elevate Your Message with World-Class Copywriting
Throughout our exploration of persuasive copywriting, you've witnessed the immense power that words wield. But harnessing that power? That's where the true magic happens. And it's easier than you might think—especially with the right copywriter by your side.
Your Vision + Expert Copywriting = Unparalleled Success:
Let me craft your brand's narrative, tailoring every word to resonate deeply with your audience. My freelance copywriting services ensure your message doesn't just get heard—it leaves a lasting impact.
The right words can propel your business to unprecedented heights, captivating your audience and converting prospects into loyal customers. Why settle for good when you can have the best?
Ready to elevate every word and transform your brand's narrative?
Dive into World-Class Copywriting and watch your message come to life like never before!
ABOUT ROBERT SEAN PASCOE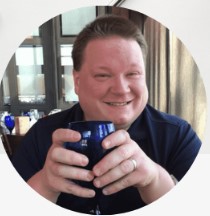 Robert Sean Pascoe is a seasoned copywriter with a passion for helping startups and small businesses thrive. With years of experience across various industries, Robert has mastered the art and science of crafting persuasive, engaging copy that connects with audiences and drives results.
Robert's journey into copywriting was not a traditional one. He began his career in the corporate world, where he often encountered jargon-filled reports and presentations. Recognizing the need for clear and compelling communication, Robert transitioned into the realm of copywriting.
Since then, he has worked with businesses worldwide, assisting them in refining their messaging, attracting their ideal customers, and amplifying their sales. He specializes in transforming dry, bland content into compelling narratives that drive action.
One valuable insight from his experiences is that every business is unique, with its own distinct story to tell and value to offer. Robert excels in helping businesses tell their stories effectively in ways that resonate with their target audience and position them as the solution they've been seeking.
Robert firmly believes that the right words can transform a business, converting casual browsers into loyal customers and stagnant sales into consistent growth. If you're ready to elevate your business with copy that genuinely connects, Robert Sean Pascoe is the go-to professional.
Reach out today and start your journey to compelling, persuasive copywriting, sure to create your business's success story. CLICK HERE TO CONTACT ROBERT TODAY