Hey there, fellow entrepreneur and business owner!
If you've been on the hunt for a freelance direct response copywriter who doesn't just deliver lifeless, cookie-cutter copy but instead crafts HIGH-IMPACT SALES COPY that truly resonates with your target audience…
Well, your search ends right here!
Welcome to my little corner of the internet. I'm Robert Sean Pascoe, and I've been flexing my copywriting muscles for the past seven years, helping entrepreneurs and small business owners from all corners of the globe ramp up their sales and conversions. And now, it's YOUR turn!
But first, let's have a little chat about my unique approach to copywriting. (Trust me, it's worth your time!)
CUSTOMER CENTRIC COPYWRITING: The Secret Sauce to Boosting Your Sales and Conversions
You see, I'm not your average copywriter. I firmly believe that the key to creating compelling copy that CONVERTS lies in truly understanding your target audience.
That's why I specialize in what I call CUSTOMER CENTRIC COPYWRITING.
What's that, you ask?
Well, it's a process where I dive DEEP into the minds of your potential customers, conducting extensive research to uncover their most profound WANTS, NEEDS, DESIRES, and PROBLEMS. By understanding what makes your audience tick, I can craft copy that speaks directly to their hearts and wallets.
And when I say I go deep, I mean I go DEEP.
No stone is left unturned in my quest to unravel the mysteries of your target market.
My Expertise: Sales Pages, Emails, and Landing Pages That CONVERT!
Over the years, I've had the pleasure of working with a diverse range of clients from various industries worldwide. My expertise in crafting high-converting deliverables has played a pivotal role in helping them achieve their conversion goals and drive incredible results. Here's a closer look at the types of projects I excel in: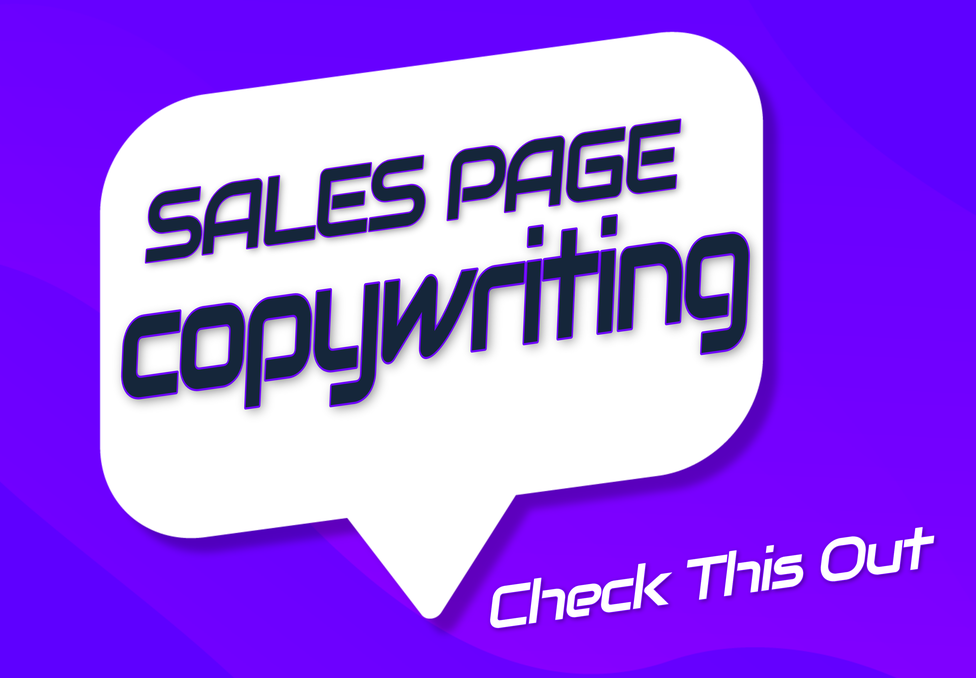 Online Sales Pages: A compelling sales page is crucial for converting visitors into customers. I craft persuasive sales pages that blend storytelling, persuasive copy, and a deep understanding of your target audience to create a seamless, high-converting user experience. With my expertise in customer-centric copywriting, I ensure that each sales page speaks directly to your prospect's pain points and desires, driving them to take action.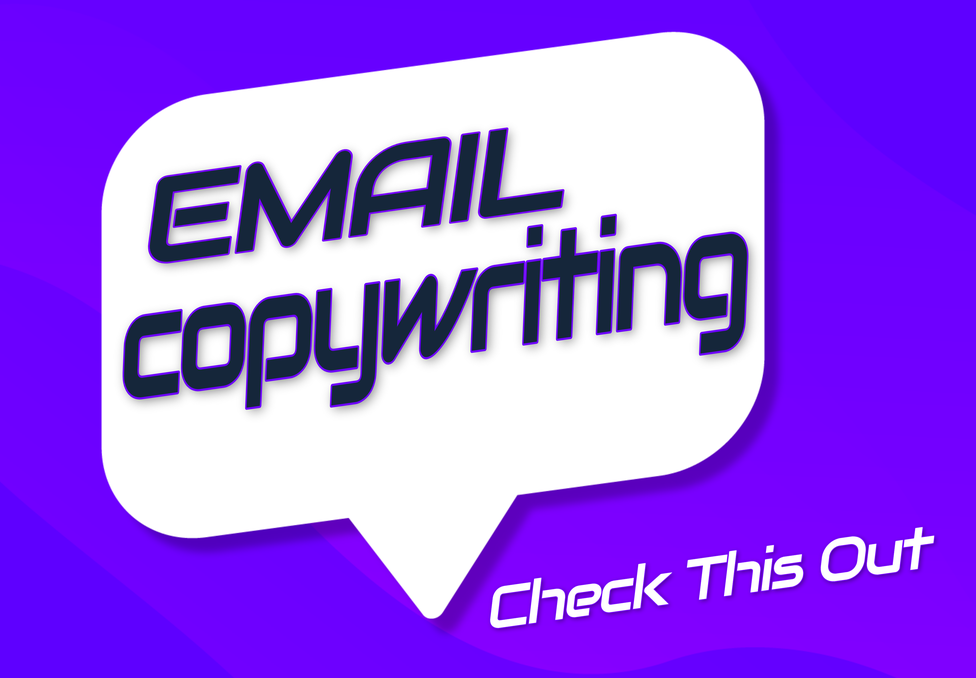 Emails: A well-crafted email campaign can generate significant revenue and nurture long-lasting customer relationships. I specialize in writing engaging, customer-centric emails that resonate with your audience, foster trust, and encourage them to take action. Whether you're looking to launch a new product, promote a sale, or simply stay top-of-mind, my email copywriting expertise will help you achieve your objectives and boost your conversions.
Landing Pages: A high-converting landing page is essential for capturing leads, generating sales, or driving any desired action from your audience. I create landing pages that are designed to grab attention, maintain interest, and drive conversions. By focusing on customer-centric messaging and persuasive copy, I'll make your copy resonate with your target audience and compels them to take the desired action, resulting in increased conversions and ROI for your business.
With a proven track record of success in these key areas, I'm confident in my ability to help you achieve your conversion goals and elevate your marketing campaigns.
What Else Sets Me Apart?
My copy doesn't just inform or entertain—it persuades, captivates, and CONVERTS.
Now, I don't mean to brag (okay, maybe just a little), but I'm in HIGH DEMAND these days. My proven track record has attracted a long list of clients who are eager to benefit from my expertise.
But here's the thing: I'm VERY picky about who I work with.
Why? Because I believe in investing my time, energy, and talent into projects that truly excite me and clients who share my passion for creating stellar marketing campaigns.
So, Are You Ready to Join the Elite Ranks of My Happy Clients?
If you're as serious about growing your business as I am about crafting killer copy, then you might just be the perfect fit.
But, there's a catch: Due to my high demand and strict selection process, there's a waiting list to hire me.
However, if you think you have what it takes to make the cut, I invite you to contact me for a FREE 20-minute copywriting consultation. During our chat, we'll discuss your project, your goals, and how my customer-centric copywriting skills can help catapult your business to new heights.
Sounds good? Then don't wait another minute!
Time's a-Tickin': Apply Now for Your FREE 20-Minute Copywriting Consultation
Remember, I only take on a limited number of clients, and spots on my waiting list fill up fast. So don't miss your chance to join the ranks of successful entrepreneurs and small business
Send an email to me at RSP@worldclasscopywriting.com and I'll get back to you right away!
About Robert Sean Pascoe: The Man Behind the Customer-Centric Copywriting Magic
Hey there! I'm Robert Sean Pascoe, the mastermind behind the customer-centric copywriting that's been helping entrepreneurs and small business owners skyrocket their sales and conversions for the past seven years.
But who am I, really? Let's dive a bit deeper into the man behind the magic:
A Global Copywriting Virtuoso: Over the years, I've had the privilege of working with clients from all corners of the globe. This diverse experience has given me a unique perspective on various markets and industries, allowing me to adapt my copywriting skills to cater to a wide range of audiences.
Lifelong Learner & Copywriting Aficionado: I'm a firm believer in continuous learning and growth. I'm always staying up to date with the latest copywriting techniques, marketing trends, and industry insights, ensuring that my clients always receive top-notch, cutting-edge copy that drives results.
Collaboration Enthusiast: One of my core values is the power of collaboration. I believe that open communication, teamwork, and brainstorming with my clients lead to the most effective copywriting outcomes. I pride myself on being approachable, responsive, and easy to work with, which fosters a creative and productive environment for both parties.
Fun Fact: When I'm not busy crafting killer copy, you can find me running professional wrestling events in my home state of Florida. I LOVE Pro wrestling and I use my writing skills to fuel my passion. Plus, I believe that a well-balanced life fuels creativity and helps keep my copywriting skills sharp.
So there you have it, a glimpse into the man behind the customer-centric copywriting magic. I'm excited to bring my passion, expertise, and dedication to your next marketing campaign, and together, we'll create copy that not only captivates your audience but also drives tangible results.
Let's make your marketing dreams a reality! Get in touch today and let's embark on this exciting journey together.
Contact me now at RSP@worldclasscopywriting.com to discuss your copywriting needs now.