---

If you want to experience explosive growth in your business, then there is still nothing more powerful than a great direct response sales letter.
Since the internet changed the world you might think a sales letter is an antiquated way to market your products or services but you would be DEAD WRONG!
The truth is…
A Sales Letter Is Still The Most Effective Way To Increase Your Profits
The purpose of a sales letter is to…
* Get the attention of your target market…
* Build up interest…
* Stoke desire…
… and ultimately to have a specific action taken place.
That action could be an opt-in to an email list but most of the time it's to make the sale.
Whether I am writing a Direct Mail Sales Letter or an Online Sales Page (basically the same thing but digitally), this is where the rubber meets the road in your marketing.
A Sales Letter Can Convert Even Tough Prospects Into Customers
In a sales letter, you can overcome every single objection that might have popped into your prospect's head…
And can hammer home ALL of the emotional benefits they'll enjoy from buying from you…
PLUS the "logical" reasons they can use to justify to others why it is such a "smart move" to make the purchase.
The RIGHT sales letter, being read by the RIGHT prospect, can be worth MILLIONS of dollars in increased revenue straight into your business.
That's how important it is for you to hire a sales letter copywriting specialist like myself.
Don't risk going with a "bargain basement" alternative.
Over The Last 100 Years, Thousands of FORTUNES Have Been Made From A Single Sales Letter
Why??? It's because there is no better way to tell the FULL story of your sales message.
To fully answer every possible objection your prospect might have.
And to fan the flames of desire by driving home the emotional benefits they'll enjoy from buying from you.
Just ONE great sales letter being sent to the right target market has the power to not just make you a profit…
… but MAKE YOU RICH.
This is why I FIRMLY believe…
A Sales Letter Is One of THE Best Investments You Can Make
Often within only days of sending a powerful sales letter to your market through the mail…
Or minutes after directing online traffic to a website sales page…
You can start seeing IMMEDIATE sales and NEW REVENUE flooding into your bank account!
Could there be any better feeling than watching those profits pile up?
There is simply NO OTHER form of advertising or marketing that will give you such immediate financial gratification.
YES… A Sales Letter Will Work For ANY Business… Even Yours!!!
My copywriting idol, the great Dan Kennedy used to say his biggest pet peeve was when the business owners he was consulting with would say:
"That's Not Going to Work With My Customers. My Business Is Different."
He would say: " NO IT ISN'T."
And then he would proceed to PROVE that fact to them by convincing them to test his sales letters and direct response copywriting tactics…
Which ALWAYS proved to be successful IF allowed to be done right.
This is the same thing I want to say to YOU if you are on the fence or have that little annoying voice called "self-doubt" whispering in your ear.
So, to make this a no-brainer decision…
I'll Back Your Satisfaction With A 100% Satisfaction Guarantee
That's right. If you show me that your sales letter or online sales page hasn't performed to a satisfactory level I'll keep re-writing until it does at NO ADDITIONAL cost.
How can I make such an offer? Because I am completely and totally confident in my ability to increase your sales and profits through my sales letter copywriting.
This guarantee is here to eliminate ANY doubt you might have about making this investment in your business.
Let's go ahead and schedule a time to speak about your business, its unique needs, and how you can put the power of my sales letter writing to work for your business.
Just hit the button below to get started now.
FREQUENTLY ASKED QUESTIONS
What is a Sales Letter?
Traditionally a sales letter was exactly what it sounds like. A letter sent to potential customers with the intent of persuading them to buy something.
Over the years a sales letter has evolved into of the most powerful forms of advertising whether it's still sent via the mail, put up on a website landing page, or turned into the script for a video presentation.
In my opinion as a professional copywriter, there is still no form of advertising or marketing more powerful than a direct response sales letter and you should absolutely consider using one in your business.
How do you write a Sales Letter?
There are entire books and courses available that teach the basics of writing a sales letter, and even then it takes YEARS of study and practice to get good at this craft.
But I'll give you a quick overview here of how I write a sales letter and then I'll give you some recommended resources to learn more. 
First, before starting a sales letter you always begin with conducting careful research into the WANTS, NEEDS, DESIRES or PROBLEMS your target market is most concerned with.
You do this so you can write from a place of empathy and join the conversation your prospect is already having internally.  
In other words, you need to know what your potential customer or client is so concerned with they are obsessing over it, many even to the point of it keeping them awake at night. 
Ultimately, you want to use your sales letter to speak to them about what they are concerned with and position your product or service as being the cure for what hurts or the fulfillment of their desires. 
For a GREAT starting resource on how to write a sales letter, I highly recommend Dan Kennedy's excellent book The Ultimate Sales Letter which you can get for under $20 on Amazon. 
Again, it takes YEARS and YEARS of study, practice, and real-world experience to be able to write a sales letter that can potentially be worth fortunes. \
And I've spent those years perfecting this skill and am available to write a profit-pulling sales letter for you.  Contact me for more information. 
Can anyone learn how to write a Sales Letter?
Great copywriters are made… not born.
So, theoretically, anyone who is willing to put in the work to master this skill should be able to write an effective sales letter.
But, it does take two things most busy entrepreneurs don't have…
The time it would take to learn how to write a truly great sales letter.

The desire to master yet another highly specialized skill.
Now, this isn't to suggest for a second that there is any laziness in play.
It has nothing to do with that, but rather the fact is, it takes more hours than there are in a day to handle all of the tasks of running a successful business.
More importantly, you have core skills and knowledge of your business which no one else has and it is critical to the success of your business for you to spend your valuable time attending to the things you do best.
This is why you should hire a professional sales letter copywriter such as myself… because that's what I do best!
I've spent most of my life in sales and marketing with the last several years working as a full-time freelance copywriter specializing in writing hard-hitting, profit-pulling sales letters.
Now, I have "paid my dues" on the frontlines of the often-brutal business wars.
I've made enough mistakes to know what works and what doesn't when it comes to writing profit-pulling sales letters.
In other words, my copywriting knowledge isn't just from books and seminars but from working with a wide variety of clients in a vast number of industries. 
And having to deliver sales letters that GET THE JOB DONE.
This is why I am 100% confident in my abilities to be able to produce the RESULTS you need.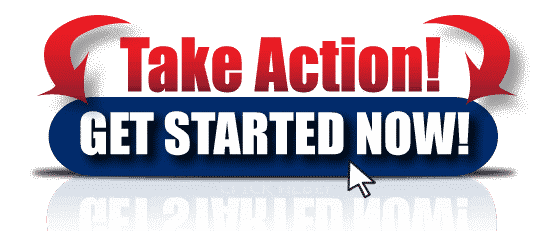 ABOUT DIRECT RESPONSE COPYWRITER ROBERT PASCOE
My name is Robert Pascoe and sales, advertising, online marketing and copywriting have been a big part of my life for as long as I can remember.
Starting at a young age, I began helping my dad in his small retail store. Learning how to serve customers and hit those emotional hot buttons which encouraged them to buy.
Later on, I started a mail-order business as a teenager, where I wrote my first advertisements. That was when I first discovered the power of WORDS and how a well-written sales letter or print ad could lead to immediate cash flow.
In the early 2000s, my entrepreneurial spirit led me to be involved with various start-up businesses. In these businesses, I was in charge of advertising, marketing, and business development. Once again, I was blown away by how my writing could generate sales.
This time though, it was MILLIONS of dollars in revenue. The success I had in this and other business ventures led me to fall in love with this thing called copywriting.
Now, I am a full-time freelance copywriter specializing in direct response copywriting with sub-specialties in writing Sales Letters/Online Sales Pages, Landing Pages, Facebook Ad Copy, Emails, and Advertorials. I am confident that my copywriting has the power to grow your business.
That's why I back up the results I'll deliver with a 100% satisfaction guarantee.
I couldn't do that if I weren't completely secure in the skills I've developed. 
Let's schedule a time to speak together and discuss your unique business needs and how I can help you achieve the success you desire.
I'm really looking forward to meeting you & feel free to contact us for your services.
Sincerely, 
Robert Sean Pascoe