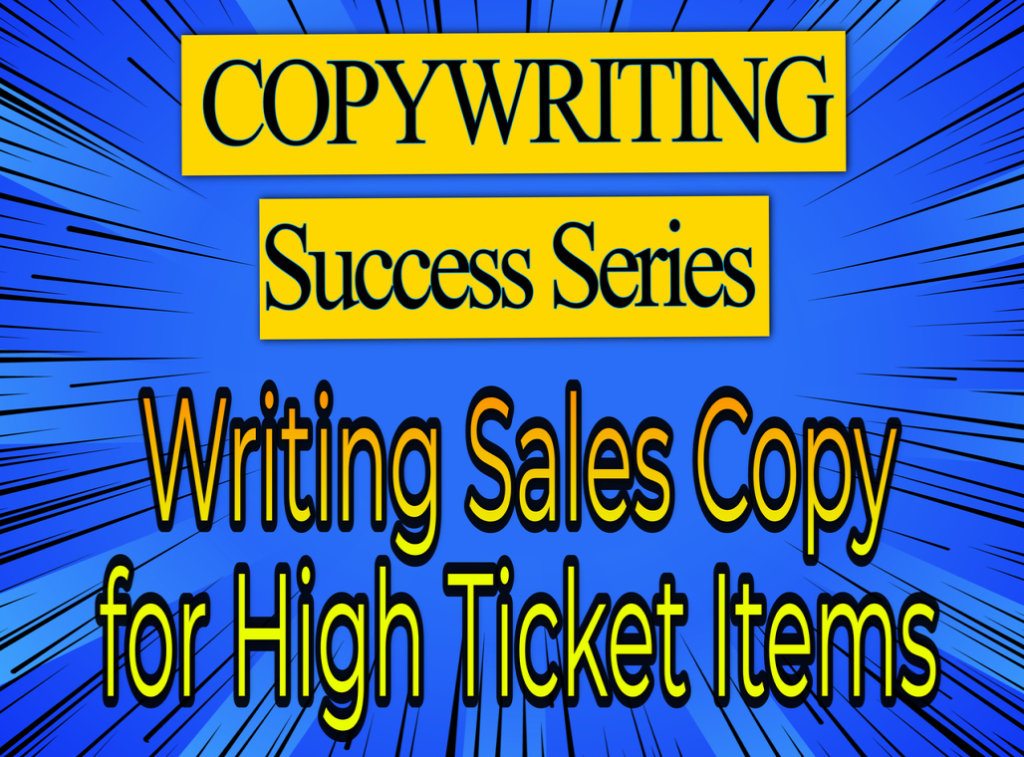 Ready to Dive Deep, Marketing Mavericks? Your guide, RSP – Robert Sean Pascoe, is back, and we're submerging into the deep ocean of high-ticket item copywriting. This isn't a casual snorkel; it's a deep-sea exploration into the caverns of persuasion, strategy, and elite selling.
Prepare your gear; we're plunging into the unknown where treasures await. Can you handle the pressure? Are you prepared for the riches below?
Let's explore the abyss of excellence together!
Understanding the High-Ticket Buyer: A Different Breed
Ever wondered what makes high-ticket buyers tick? Oh, it's a fascinating cocktail of emotions, cravings, and unapologetic indulgence in quality. These folks aren't your run-of-the-mill shoppers. They're after the thrill, the status, the art of the sublime. Let's unlock their minds:
Emotions and Aspirations: High-ticket buyers are driven by emotion, prestige, and aspiration. Your copy must tap into these underlying desires.
Quality and Exclusivity: These buyers seek quality and exclusivity. Ensure your copy emphasizes these elements in a convincing and genuine way.
Crafting the Copy: Strategies and Techniques
Strap in, because now we're delving into the artist's studio – the craft of the copy. This isn't about slapping words on a page; it's about weaving a narrative so compelling that it reaches out and grabs them by the very soul. Here's how to do just that:
Storytelling and Connection: Use stories that connect on an emotional level. Paint vivid pictures that align with their lifestyle and aspirations.
Show Value, Not Just Price: Focus on the intrinsic value of the product, its uniqueness, and how it complements their life.
Social Proof and Trust: Utilize testimonials, endorsements, and guarantees to instill confidence and build trust.
The Toolbox: Elements of High-Ticket Sales Copy
Every maestro needs their instruments, and here's your symphony of success. These elements aren't just tools; they're the building blocks of luxury. Let's fine-tune them to perfection:
Powerful Headlines: Your headlines must be compelling and reflective of the product's prestige and value.
Strategic Call-to-Action (CTA): Your CTA must be clear, persuasive, and aligned with the buyer's mindset. A sense of urgency can be effective.
Impeccable Language: Every word must resonate with sophistication and quality. Language that mirrors the exclusivity of the product will connect better.
High-Ticket Sales Copy in Practice: Implementing the Strategies
The blueprints are drawn; now, it's time to build. This is where theory meets practice, where your brilliance shines, where the rubber meets the high-end, luxury road. Dive into the practicalities:
Understand Your Product Thoroughly: Deeply know what sets it apart and how it fulfills the unique needs and desires of the high-ticket buyer.
Speak Their Language: Tailor your tone and vocabulary to the audience. It must reflect their values and lifestyle.
Test and Optimize: High-ticket sales copy demands continuous refinement. Test different approaches, analyze the results, and optimize for better performance.
The Long View: Sustaining Success with High-Ticket Sales Copy
Everlasting success is no accident. It's a cultivated art, a sustained symphony, a commitment to excellence that never wanes. The high-ticket market is always on the move, and here's how to keep pace:
Stay Informed: Trends and preferences shift in the high-ticket market. Stay informed and adapt your copy as needed.
Build Relationships: Focus on building long-term relationships with your audience through consistent and authentic communication.
Nurture Loyalty: Loyalty is key. Provide continuous value, exceed expectations, and your high-ticket buyers will return.
CONCLUSION
Writing sales copy for high-ticket items is a delicate and intricate art. It requires understanding, strategy, and a commitment to excellence.
Ready to embark on this thrilling adventure and master high-ticket sales copy? Contact me, and let's craft a strategy tailored for your success.
CLICK HERE or give me a call at 727-269-1121.
To premium products and compelling narratives that sell, The RSP.
Unleash the Power of Headlines and Transform Your Marketing Success!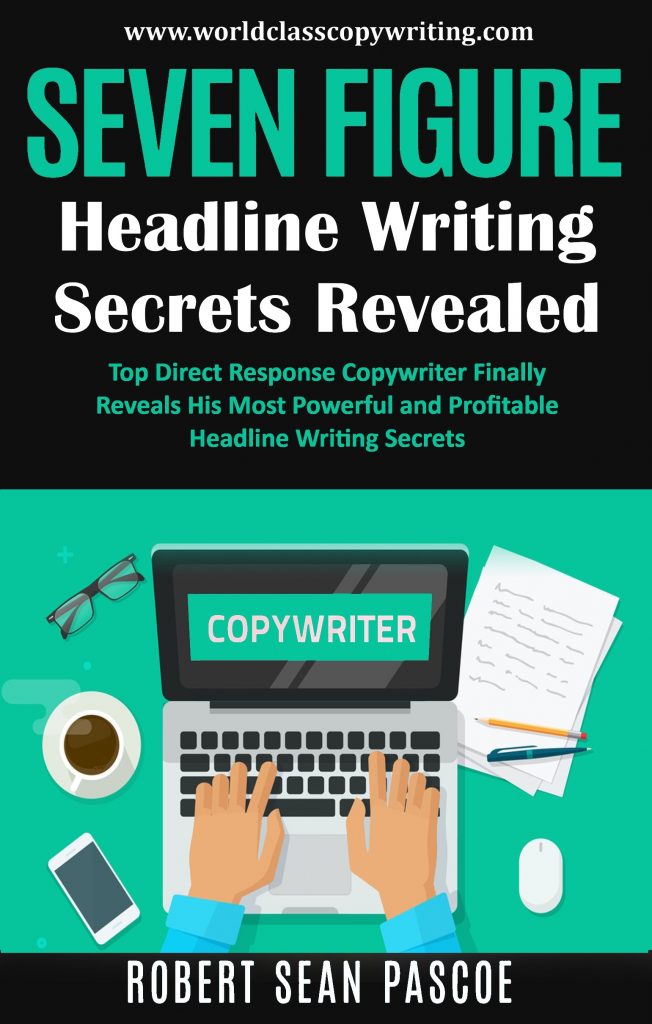 Are you struggling to capture the attention of your prospects? Feel like your headlines are falling flat?
You're not alone, and the solution is just a click away!
Your headline is the gateway to your sales message, and if it's weak, your offer won't even get a glance. But what if you could master the art of writing headlines that speak directly to the hearts and minds of your perfect potential customers?
Introducing my FREE Ebook "Seven Figure Headline Writing Secrets Revealed." Inside, you'll discover a treasure trove of insights gathered from over a decade of studying the greatest copywriters and seven years of real-world experience.
Learn Eight Different Proven Strategies to write headlines that deliver maximum results.
Uncover the Secrets to Grabbing the Attention of your ideal customers.
Explore 16 Foolproof Ways to start any headline and a list of Headline Power Words to supercharge their effectiveness.
Plus, get access to my personal BILLION DOLLAR headline swipe file of the greatest and most successful headlines ever written.
This isn't just another guide. It's a comprehensive toolkit that will immediately supercharge your headline writing, copywriting, and marketing skills.
But wait, there's more! Join my VIP Email List today, and you'll not only receive this transformative Ebook but also daily copywriting, marketing, and money-making tips that have helped clients all over the world skyrocket their sales.
Don't miss out on this limited-time opportunity. Click here to join the VIP Email List and get your FREE Ebook now! Take control of your headlines and watch your success soar. The secrets are waiting for you – all you have to do is take action!
ABOUT ROBERT SEAN PASCOE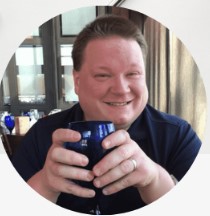 Robert Sean Pascoe is a seasoned copywriter with a passion for helping startups and small businesses thrive. With years of experience across various industries, Robert has mastered the art and science of crafting persuasive, engaging copy that connects with audiences and drives results.
Robert's journey into copywriting was not a traditional one. He began his career in the corporate world, where he often encountered jargon-filled reports and presentations. Recognizing the need for clear and compelling communication, Robert transitioned into the realm of copywriting.
Since then, he has worked with businesses worldwide, assisting them in refining their messaging, attracting their ideal customers, and amplifying their sales. He specializes in transforming dry, bland content into compelling narratives that drive action.
One valuable insight from his experiences is that every business is unique, with its own distinct story to tell and value to offer. Robert excels in helping businesses tell their stories effectively in ways that resonate with their target audience and position them as the solution they've been seeking.
Robert firmly believes that the right words can transform a business, converting casual browsers into loyal customers and stagnant sales into consistent growth. If you're ready to elevate your business with copy that genuinely connects, Robert Sean Pascoe is the go-to professional.
Reach out today and start your journey to compelling, persuasive copywriting, sure to create your business's success story.