Hello fellow entrepreneurial outlaws, aspiring word warriors, and marketing mavericks, it's the RSP – Robert Sean Pascoe with another exciting foray into the world of copywriting.
And we're diving right into the deep end with the mack daddy of ALL copywriting tasks – writing online sales pages.
Yep, there is NOTHING more effective in fattening up your bank account than a powerfully persuasive sales page. But how do you do it right?
Well, you need a system that you can follow. And while I could never teach you everything you need to know to be a world-class copywriter in a single blog post, I'm about to give you a SERIOUS crash course.
Are you ready?? Are you excited??
Okay good. That's what I like to hear!
But before we get into all the sweet details remember you NEVER have to go it alone as long as RSP is still kicking.
Yep, I offer more than just done for you copywriting services including 1 on 1 coaching sessions where I'll answer any questions you might have about copywriting, marketing, or even why Ace Frehley is the greatest member of KISS.
Want to learn more? JUST CLICK HERE to send me your info and I'll get back with you.
Now, let's ROCK N ROLL with…
THE ANATOMY OF A GREAT SALES PAGE
The Headline
The headline, my friends, is the show-stopping opener! It's like the first power chord of a rock concert, sending a jolt through the crowd, demanding their attention. It's gotta speak directly to your target audience and pull 'em into the mosh pit of your sales page.
Grab 'em by the Eyeballs: Your headline should lock eyes with your reader, resonating with their deepest needs or desires.
Make a BIG Promise: Lay out something bold, something tantalizing that they can't resist. It's a declaration of intent that promises value.
KILLER Hook: Think of something so catchy, so captivating that they can't help but read on. Like a great song that you can't get out of your head.
Sub-Headlines
Sub-headlines, they're your rhythm section, the bass lines that keep everything moving and grooving. They lead the reader through your page like a skilled bass player keeps a song's flow.
Break Up Content: Long blocks of text are like a never-ending guitar solo. It gets boring. Sub-headlines chop it up and make it digestible.
Tease What's Next: Give them a taste of the upcoming section. It's like the transition between verses and chorus, keeping them hooked.
Keep the Beat: Each sub-headline should sync with the overall message and guide the reader seamlessly, maintaining the rhythm of your sales page.
The Opening
The opening is where you lay down that initial groove, setting the tone for everything that's about to unfold. It's the first verse of your song, drawing them into the story.
Identify Their Pain or Desire: Show that you understand them. Acknowledge their problem or their dream. Make them nod and say, "Yes, that's me!"
Build a Connection: You're not just a salesperson here; you're a guide, a friend. Show empathy and understanding.
Set the Stage: Paint a vivid picture of where this journey is going to take them. Give them a glimpse of what's coming up, like the intro to a killer guitar solo that makes them hungry for more.
The Bullets
Bullets are like the drum beats in a rock anthem – quick hits that add punch and rhythm. They're the backbone of your page, highlighting the features and benefits in an irresistible way.
Punchy and Precise: Keep 'em short, sweet, and full of impact. Every bullet is like a drum hit that resonates with the reader.
Benefits Over Features: Don't just list what's in the box. Show them why they care. Turn features into benefits that they can feel.
Create Curiosity: Like a drummer adding flair to a beat, sprinkle in some intrigue that'll make 'em crave the full scoop.
The Story
Now we're getting to the soul of your sales page. The story paints a vivid picture, letting your reader live, feel, and breathe the journey. Your product isn't just a thing; it's the ticket to their dreams.
Set the Scene: Start with where they are now. Show them you understand their current situation, their pains, and desires.
The Transformation: Take them on a journey. Show them where they could be with your product or service, and make them feel it.
Your Unique Touch: Don't just tell any story. Make it YOURS. Add personality, insights, make it real and relatable.
The Offer
And now, the golden riff, the part where the guitars wail, and the crowd goes wild – THE OFFER. This is where you lay out the product or service and make it shine.
What's in the Box: Break it down. What are they getting? How will it change their life? Make it tangible, make it real.
Highlight the Value: Show 'em the gold! Compare the price to the true value, to what it's really worth to them.
Irresistible Incentives: Throw in bonuses, special deals, limited-time offers. Make it an anthem they can't help but sing along to.
Testimonials
Think of testimonials as the fan's chorus, the ecstatic crowd cheering after a killer solo. They provide social proof and add credibility.
Real Voices, Real Results: These aren't scripted lines. These are real people who've rocked out with your product, and they're here to scream your praises.
Show, Don't Just Tell: If possible, add pictures or even videos. Put a face to the words, and let them see the excitement.
Highlight Different Benefits: Like different fans loving different songs, showcase testimonials that highlight various benefits of your product, creating a full chorus of satisfaction.
The Guarantee
Stage fright? Fear of commitment? Here's your encore to sweep those fears away. The guarantee is your solid rock promise that builds trust.
Make it Clear: This is your unbreakable vow. Spell it out clearly, whether it's a 30-day money-back guarantee or a lifetime promise.
Address the Fears: What might hold them back? Your guarantee should act as a safety net, making it a no-risk proposition.
Stand Behind Your Product: A strong guarantee shows that you believe in what you're selling. That's like a rock star with swagger, owning the stage.
Call to Action
And now, the grand finale, the pyrotechnics, the smashing of the guitars – THE CALL TO ACTION. It's where you make 'em move, make 'em act, make 'em part of the show.
Be Clear and Direct: Tell them exactly what to do next. Click here, buy now, join the revolution. Make it a command performance.
Add Urgency: Make it now, make it exciting, make it a limited time offer that they can't resist.
Make it BIG: It's the climax; it's the final note. Make it stand out with bold colors, big buttons, and compelling language that echoes in their mind.
Encore
Feel that vibration? That's your killer sales page coming together, note by note, beat by beat. With these sections, you'll be headlining in no time.
And remember, RSP is your roadie, your copywriting companion. Need more? Questions? Comments? Ready to set the world on fire? JUST CLICK HERE, and we'll tune up your copywriting like a finely crafted guitar solo. Rock on
Unleash the Power of Headlines and Transform Your Marketing Success!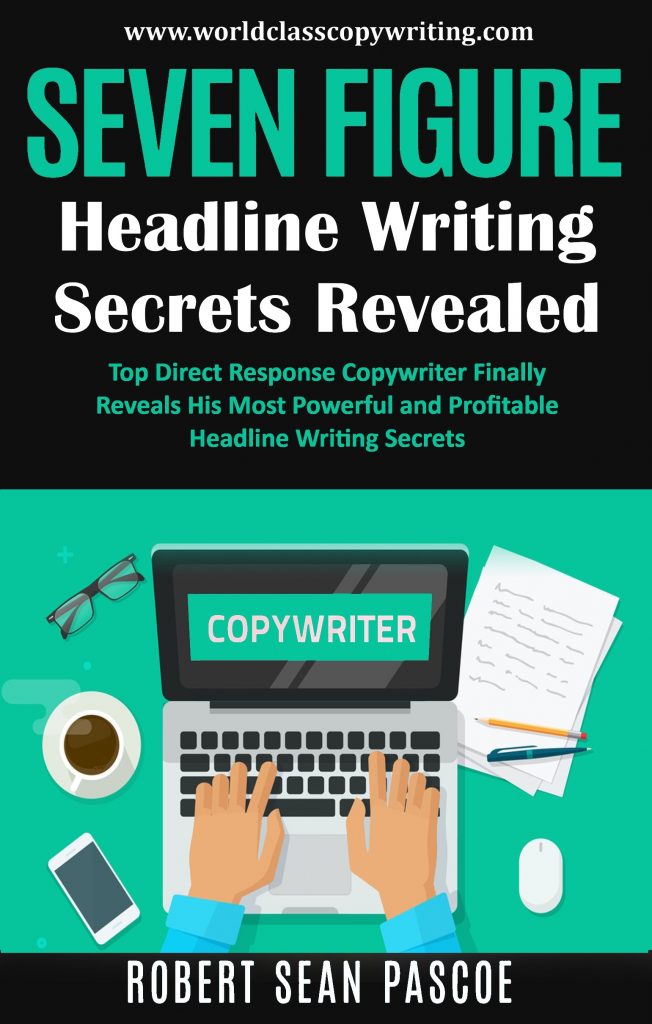 Are you struggling to capture the attention of your prospects? Feel like your headlines are falling flat?
You're not alone, and the solution is just a click away!
Your headline is the gateway to your sales message, and if it's weak, your offer won't even get a glance. But what if you could master the art of writing headlines that speak directly to the hearts and minds of your perfect potential customers?
Introducing my FREE Ebook "Seven Figure Headline Writing Secrets Revealed." Inside, you'll discover a treasure trove of insights gathered from over a decade of studying the greatest copywriters and seven years of real-world experience.
Learn Eight Different Proven Strategies to write headlines that deliver maximum results.
Uncover the Secrets to Grabbing the Attention of your ideal customers.
Explore 16 Foolproof Ways to start any headline and a list of Headline Power Words to supercharge their effectiveness.
Plus, get access to my personal BILLION DOLLAR headline swipe file of the greatest and most successful headlines ever written.
This isn't just another guide. It's a comprehensive toolkit that will immediately supercharge your headline writing, copywriting, and marketing skills.
But wait, there's more! Join my VIP Email List today, and you'll not only receive this transformative Ebook but also daily copywriting, marketing, and money-making tips that have helped clients all over the world skyrocket their sales.
Don't miss out on this limited-time opportunity. Click here to join the VIP Email List and get your FREE Ebook now! Take control of your headlines and watch your success soar. The secrets are waiting for you – all you have to do is take action!
ABOUT ROBERT SEAN PASCOE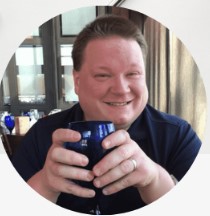 Robert Sean Pascoe is a seasoned copywriter with a passion for helping startups and small businesses thrive. With years of experience across various industries, Robert has mastered the art and science of crafting persuasive, engaging copy that connects with audiences and drives results.
Robert's journey into copywriting was not a traditional one. He began his career in the corporate world, where he often encountered jargon-filled reports and presentations. Recognizing the need for clear and compelling communication, Robert transitioned into the realm of copywriting.
Since then, he has worked with businesses worldwide, assisting them in refining their messaging, attracting their ideal customers, and amplifying their sales. He specializes in transforming dry, bland content into compelling narratives that drive action.
One valuable insight from his experiences is that every business is unique, with its own distinct story to tell and value to offer. Robert excels in helping businesses tell their stories effectively in ways that resonate with their target audience and position them as the solution they've been seeking.
Robert firmly believes that the right words can transform a business, converting casual browsers into loyal customers and stagnant sales into consistent growth.
If you're ready to elevate your business with copy that genuinely connects, Robert Sean Pascoe is the go-to professional.
Reach out today and start your journey to compelling, persuasive copywriting, sure to create your business's success story.