---
How An Advertorial Can Be Your Secret Weapon For MORE Sales and BIGGER Profits
A well-written Advertorial is one of the BEST investments you can make in your business.
Why? Because advertorials have proven to be one of THE most powerful and cost-effective ways to drive sales and increase profits in your business.
Why are advertorials so powerful and effective?
Well, let me ask you a question…
Have you ever run across an article on a website you frequent or maybe in a magazine that piqued your interest to read…
But someone you ended up buying something that was recommended?
Well, this wasn't really an article.
It was actually a cleverly disguised sales message that LOOKED like an article.
It probably even provided you with some helpful information…
… before leading you into purchasing something when you originally had NO intention of buying anything.
Yep, you were really reading an advertisement made to look like another article or blog post just like the REAL stories you just read on the same website or in the same magazine.
This shows you the POWER of using advertorials in your marketing plan.
Advertorial copywriting is a specialized skill that takes a professional copywriter with the ability to produce copy that reads like informative editorial content…
But sells with the power of a great direct response sales letter.
As a freelance copywriter for the past 5 years, writing advertorials has become one of my specialties with just a single advertorial I wrote bringing in over 600k in sales for one of my clients!!!
It's truly amazing what a good advertorial can do for your bottom line…
So, what are you waiting for???
Go ahead and click the get started now button below to schedule a time to discuss how you can put the power of a well-written advertorial to work for YOUR business!!!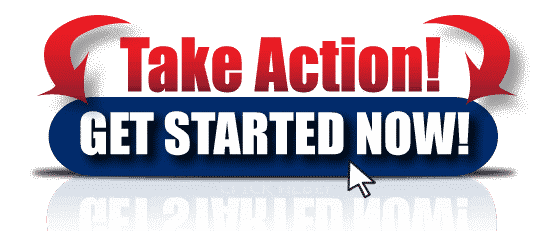 A Little About Me…
My name is Robert and I've been involved in sales, advertising, online marketing and copywriting for most of my life.
As early as I can remember I was helping my dad in his small retail store. Learning how to serve customers and hit those emotional hot buttons which encouraged them to buy.
Later on, I started a mail-order business as a teenager where I wrote my very first advertisements.
This was when I first discovered the power of WORDS and how a well-written sales letter or print ad could lead to immediate cash flow.
In the early 2000's my entrepreneurial spirit led me to be involved with various start-up businesses. In these businesses, I was in charge of advertising, marketing, and business development.
Once again, I was blown away with how my writing could generate sales.
This time though it was MILLIONS of dollars in revenue.
The success I had in this and other business ventures led me to fall in love with this thing called copywriting.
Now, I am a full-time freelance copywriter specializing in direct response copywriting with sub-specialties in writing Sales Letters/Online Sales Pages, Landing Pages, Facebook Ad Copy, Emails, and Advertorials.
I am confident that my copywriting has the power to grow your business. That's why I back up the results I'll deliver with a 100% satisfaction guarantee. I couldn't do that if I wasn't completely secure in the skills I've developed. 
Here's What To Do Now
Go ahead and click the button below to schedule a 100% Free No-Obligation Copywriting Consultation.
We'll schedule a time to speak together and discuss your unique business needs and how I can help you achieve the success you desire.
I'm really looking forward to meeting you & feel free to contact us for your services.
Robert Sean Pascoe